Take electric wheelchairs, for instance. They are insanely heavy – typically at least a couple hundred pounds – and not easily disassembled.
But insurance doesn't cover the cost of wheelchair-accessible vehicles, so if a loved one requires the use of an electric wheelchair, families either need to come up with tens of thousands of dollars to buy their own ADA vehicle, or they remain at home, relegated to unreliable medical transport services for hospital or doctor visits. Want to take your child to the park? Hoping to visit family? Not unless you have an ADA vehicle.
Then, there's medical equipment. One of our past recipients, Haylee, has relied on a ventilator since coming home from the NICU in 2018. She has used it every single day since. But for some reason, her insurance provider recently said it wasn't medically necessary.
Haylee's doctors wrote many letters confirming that she was dependent on the life-saving equipment, to no avail. After a long 10-month battle, including an unnecessarily extended hospital stay, an independent third-party review overturned the denial.
This is just the tip of the iceberg of the stories we hear, which doesn't include the accounts of first responders, military families, or Veterans. It's unbelievable.
It always comes down to the wait. Waiting for a diagnosis. Waiting for resources or support. Waiting for a cure.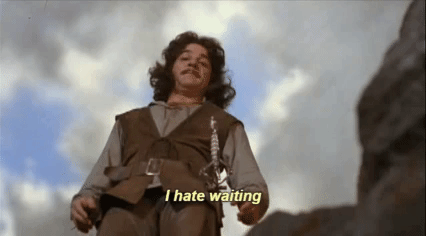 Tamica T. is used to the long wait.
On September 15, 2021, her daughter Laila was born. She also had a 12-year-old daughter named Dariyah at home, and she was excited to watch them bond and experience life together.
It all started off relatively smoothly, but at just two months old, Laila contracted RSV (a common respiratory virus) and was hospitalized.
"We were just about to be discharged," Tamica explained, "And the nurse was still in the room with us. I thought Laila was just kicking her legs and fidgeting, but the nurse told me she was having a seizure."
It would be the first of many seizures, and by December of that same year, Laila was diagnosed with epilepsy. Then, during the following summer, a specialist confirmed she also had cerebral palsy. Tamica thought they finally had all of the missing pieces and could start thinking about how to care for Laila and give her the best opportunities possible. But they weren't done waiting for answers.
In January 2023, Laila was also diagnosed with Aicardi syndrome, a rare, genetic neurological disorder where the corpus callosum - the part that links the two halves of the brain together - is missing.
For her, that has led to vision and feeding challenges, low muscle tone, and anywhere from 6-8 seizures each day.
"For the first two years of Laila's life, I feel like I've just been trying to understand and accept what she's facing," Tamica told us. "I wasn't really actively seeking support because I was still trying to wrap my head around it."
It's been a lot for a single mom to juggle, and their typical day is jam-packed. Currently, Tamica is Laila's full-time caregiver, dispensing her medications, helping with her g-tube feedings, working on therapy…you get the idea.
She requested some at-home nursing care to help meet Laila's needs, but once again, was met with long wait times and little support.
"We've been on the waitlist for in-home nursing care for over a year already," Tamica explained. "They told us 'maybe' by April 2024."
But instead of feeling sorry for herself or complaining about their circumstances, Tamica got to work. She joined the Chicago Epilepsy Foundation where she heard about Chive Charities and learned what we do to provide assistance for families like hers.
Through the support of your generous donations, Tamica received a new Special Tomato special needs seating system and Otter bath chair for a total impact of $3,027.
"Laila can't sit alone in a chair and needs daily help sitting up," Tamica told us. "And bath time is also challenging for us because she has outgrown a baby tub, but it's hard to bathe her with one hand while holding her upright with the other. Your help is so greatly appreciated."
While they wait for in-home nursing care, the weight on Tamica's shoulders will be a little lighter, thanks to these hugely helpful grant items. If you were part of making this happen, we can't thank you enough.
For so many of the Veterans, first responders, and rare medical and military families we meet, waiting has become part of life. It can be frustrating, agonizing, and downright unbelievable. But sometimes, in moments like these, the waiting can lead to life-changing grant items that make all the difference.
Your contributions help Chive Charities fill the gaps where insurance and other resources cannot. So, for as long as we're able, we'll keep being there for those who need it most when they need it most. Help end the wait for another family and be part of making their world 10% happier. DONATE HERE.