Her parents, Tyler and Ashley met as young teens and dated through high school and college. They married in 2007 after Ashley finished nursing school. When it came time to start their family, the doctors gave the Jones some troubling news. Ashley had polycystic ovarian syndrome (PCOS), which could make it difficult to conceive a child. They pursued fertility treatments for years without success and decided to look into adoption. A few agencies turned them down, initially, but on June 9th, 2011, they received a call that would change their family forever.
"The agency said we didn't need to bring anything." Ashley explains, "We weren't sure what the meeting was about. They told us we just had some more business to take care of." When they arrived, Tyler nudged his wife and whispered, "There's a baby back there crying!" but Ashley was sure it wasn't theirs. They didn't even have a car seat! The adoption agency had other plans for them, however. Tyler and Ashley were meeting their daughter for the first time...
The couple was overwhelmed with joy, and at 6 days old, little Tyley Sue brought life and happiness to her new parents, who couldn't have been more in love. However, it wouldn't be smooth sailing for long.
After just a month, a pediatrician raised some concerns about Tyley and they were sent to a geneticist to be tested for Down's Syndrome. The family went from one appointment to another, and the news became more difficult to receive. Tyley wasn't hitting her milestones. Every 3 months, she was at least 3 months behind where she should have been, and as time progressed, those months kept adding up.
By their 2-year pediatric appointment, Tyley was significantly behind. She still wasn't walking, speaking or showing motor skill development. Her doctor was also alarmed to see no change in Tyley's head circumference in the previous 6 months. He ordered a further genetic assessment, which revealed Tyley might have Angleman's Syndrome, a rare disease affecting 1 in 20,000.
Ashley recalls calling her mother, feeling absolutely terrified and completely alone. As a mother, all Ashley cared about was giving her daughter the best care possible, but she was afraid such a rare condition would leave her on an island, with no support group.
In early 2013, their doctor informed them that Tyley didn't have Angleman's Syndrome after all. A temporary relief set in until he continued to explain Tyleys actual diagnosis, "deletion of 11p.14.1," a genetic disease so rare that it doesn't have a name. Finding information on the condition was even more rare. Just when the Jones' were coming to grips with the possibility of Angleman's Syndrome, the rug was pulled out from under them. A diagnosis of 1 in 20,000 just became 1 in 1,000,000.
Ashley could only find one article on deletion of 11p.14.1, and it was by Dr. Han from the National Institutes of Health in Maryland. Dr. Han has spent a good portion of her career studying this exact deletion and is the foremost expert on the condition. Desperate for answers, the Jones' threw out a Hail Mary and tried contacting Dr. Han. Ashley was shocked when she received an immediate call back; her prayers were answered.
According to Dr. Han, flying from Alabama to Maryland and undergoing a week-long battery of tests would not be easy on Tyley. However, Ashley was ready to do whatever it took. After an exhausting week, Dr. Han finally had some answers for the Jones family. Tyley has low muscle tone, affecting her heart as well as causing insomnia and seizures. The main problem stems from Tyley missing part of her 11th chromosome, the part that is responsible for brain growth and development. Basically, Tyley's brain stopped growing when she was a 1 year old.
Once she explained the diagnosis, Dr. Han stood up, tears in her eyes, and hugged Tyler and Ashley, thanking them for coming to Maryland to see her. As the leading expert on the deletion, she has never seen Tyley's unique chromosomal make up. In fact, Tyley was the missing link she had been seeking for years.
Dr. Han went on to explain that Tyley only has one missing gene that is affecting her, making her cells perfect for her ground breaking research. Tyley's stem cells could pave the way and make important breakthroughs for people around the world with similar deletions. In short, Tyley may become a universal donor and bring hope where there previously was none. She can help others reach a higher potential than was ever thought possible.
At Chive Charities, we want to do everything we can to help this little hero reach her full potential. That's why we are giving her a $11,000 grant from the Chive Fund. Tyley needs more physical, speech and occupational therapy than her insurance will cover. As a determined nurse and loving mom, Ashley is willing to take classes to learn everything to administer the therapy herself. However, the Jones' don't have the space or the equipment, until now. Chive Charities is covering a renovation for a therapy/sensory room as well as equipment to outfit the room.
Tyley began missing her milestones early on...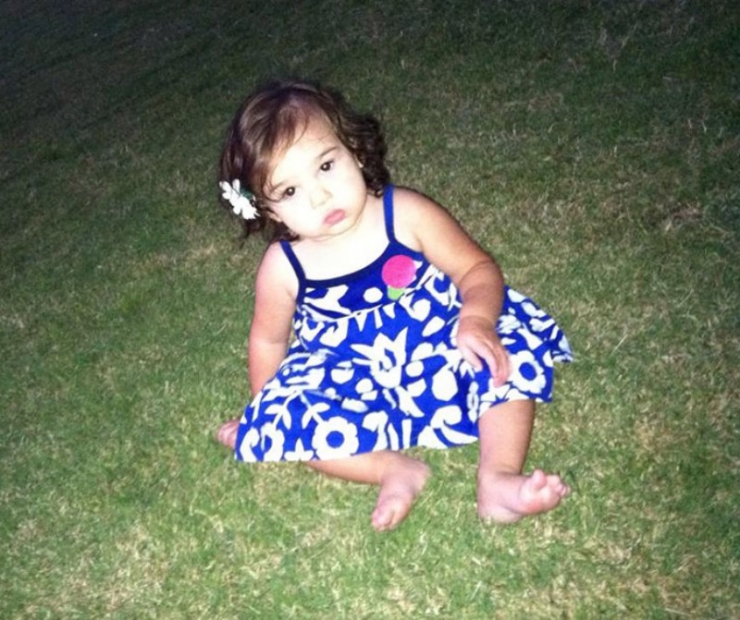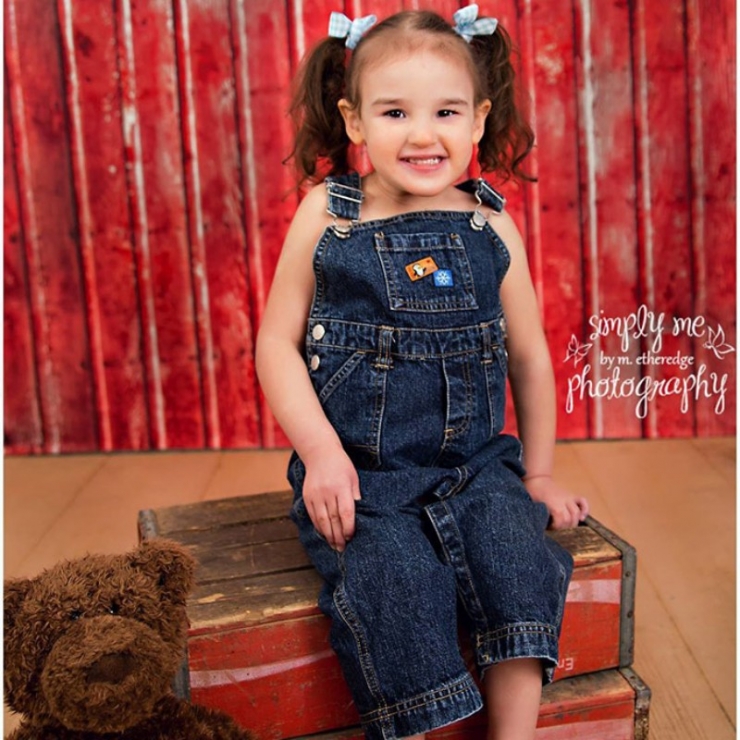 Tyley with her parents, Ashley and Tyler.
After staying up for nearly 36 hours straight with constant seizures each night, Tyley went in for a grueling 4-day test to monitor the activity.
The Jones' eventually figured out that weighted blankets help calm Tyley at night and help her sleep. Since they figured that out, her seizure activity has fallen off considerably. Part of the Chive Charities grant is going towards extra weighted blankets.
The Chivers are also helping Tyley out with some therapy equipment including oral therapy devices and weighted vests.
Tyley may not look like the grand heros you see on the nightly news. But she's forging her own path and rewriting the story for future generations with genetic deletions. She's too young to know how many lives she's touched and will continue to touch, but we're not. That's why the Chivers are helping her reach her full potential.
In the words of Tyley's mother, Ashley, "This is the path that we were put on and we're making the most of it. I feel like we are put on this planet to help other people, and that's exactly what Tyley is doing."