They've said goodbye to their mamas, their friends, greasy cheeseburgers and cold beer, and said hello to parts of the world they've only read about in geography class.
In a matter of weeks, they're practically locals – picking up the language and getting to know the landscape, learning how to survive in a foreign land, adapting to the unknown and doing a fine job of it.
But damn, it's not easy. Change never is. And for those injured on the battlefield, change comes at warp speed – different bodies and different minds, and most of the time, it's all happening far from home. First, when they're wounded, and then when they're being put back together.
Which is why the nonprofit UCLA Health Operation Mend is so important for combat-wounded veterans, and why Chive Charities is proud to support their mission to ensure warrior families have the support and comfort they need and deserve, in addition to receiving the best medical care our country has to offer.
"Operation Mend provides reconstructive plastic surgery to injured veterans, right? And counseling through the process?" I asked Nick Middlesworth, Operation Mend's Director of Development.
"Yes, but there's a little more to it than that," he laughed.
You see, the injuries veterans sustain on the battlefield can be devastating, especially those caused by an explosion or fire. Military doctors save their lives, and in previous wartimes, many of these men and women would have died on the battlefield. The advanced medical care that many of them need in the years that follow their injuries often requires several specialists from various fields, which Operation Mend is honored to coordinate at UCLA.
"Operation Mend has a truly comprehensive approach – concierge-level service, if you will," Nick said. "We provide advanced subspecialty surgical and medical treatment, as well as comprehensive psychological health care for post-9/11-era service members, veterans, and their families, at no cost."
Procedures like facial and limb reconstruction; advanced diagnostics and treatment planning for traumatic brain injury and PTSD; neurology and ophthalmology services; and comprehensive support for patients and their families.
It's the last part that makes all the difference in the world. Think back to the beginning, way back to the top of this page where I described hometown boys (and women!) going off to foreign lands. Now imagine those same brave men and women with severely injured faces, making their way through Big City L.A., enduring difficult surgeries and long recoveries, and not knowing a soul in town. If it sounds overwhelming to you, imagine what it's like for them.
That's why the Operation Mend team works to provide tailored, seamless care to veteran patients. They handle travel arrangements, deliver stipends, set up appointments, provide facility tours, and match patients with a Buddy Family that provides extra comfort, care, and fun for veterans while in L.A.

I'm talking about home-cooked meals, Dodgers games, and a shoulder to lean on when they need it most.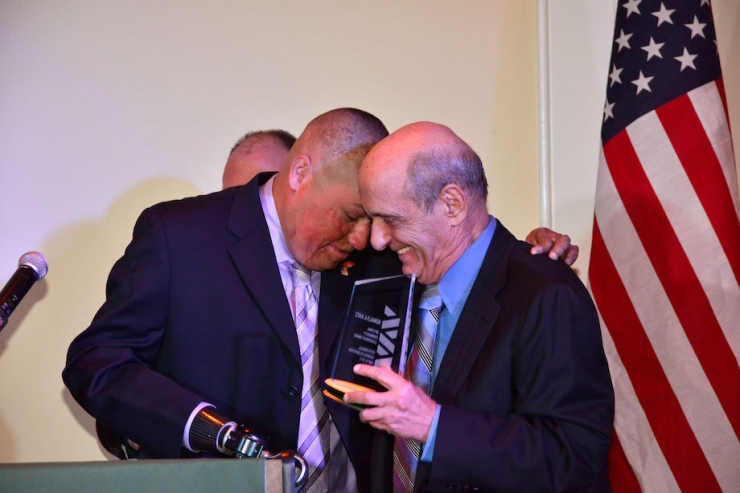 Since their beginning in 2007, Operation Mend has helped nearly 400 wounded warriors from all branches of the military and over 540 family members and caregivers. That breaks down to more than 11,500 hotel stays, 3,600 flights, 3,500 medical appointments, and more than 500 surgeries and procedures. Total expenses for this kind of care can reach more than $500,000 – that's a lot of money, but well worth it in our opinion.
Nick shared a handful of veteran testimonials with us, as if we needed any more convincing to support Operation Mend's mission and help veterans live the lives they deserve after serving our country.
This is Joey, whose mom told us her son went from suicidal to social butterfly after Operation Mend came into his life.
This is Octavio, who survived that horrific Humvee explosion and wanted nothing more than a happy, peaceful life for his family. Operation Mend made it possible.
And this is Karolyn, who couldn't imagine a day without debilitating spinal pain, and is now a public speaker and author of "Sophia: The Bionic Cat," a true story of the first ever 3D-printed prosthetic she created for her amputee kitten.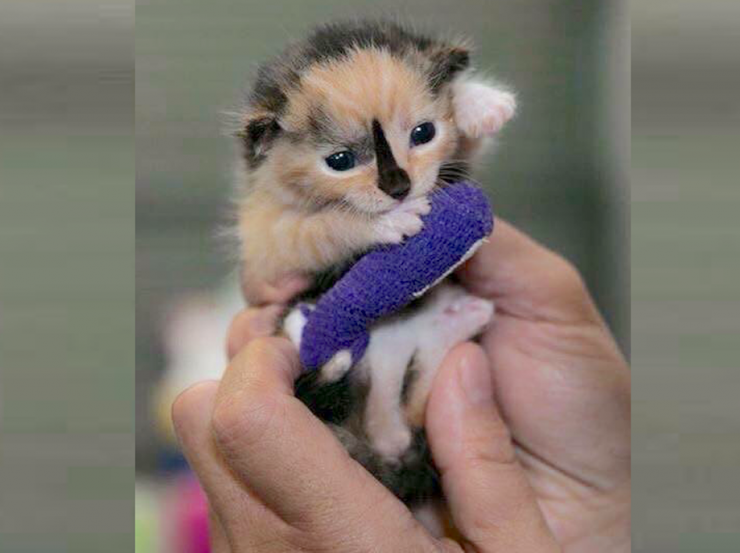 All together now: AWWWWWW!
We needed no more convincing. Chive Charities is honored to provide a $10,000 grant to Operation Mend to help them provide the highest quality, gold standard care to even more veterans and their families. We're so thankful they're giving America's heroes the support they need and deserve, and we can't wait to hear more success stories as the months go on. Keep up the good work, y'all.

It takes a small army to support the big Army – and Navy, Air Force, Marines, Coast Guard...you get the picture – the hometown boys (and ladies) who brave the unknown for all of us. Chive Charities is stepping up to help veterans in need, will you? Click HERE to become a monthly donor to support heroes just like these.