It takes years for a diagnosis: Juvenile Batten Disease, an extremely rare, terrible, and terminal prognosis with no known cure. In the movie, and in real life, Kennedy lives an excruciatingly short 16 years, leaving behind a legacy of love and friendship.
Not long after the movie's premiere, another Utah family would connect with the Hansen family story in ways they never could have imagined.
It started when 6-year-old Davis Turner began to lose his vision. At that point, all of the Turner kids had been born, and mom Tina was busy juggling life with four under the age of six.
Unlike his siblings who were typically developing, Davis was experiencing some other challenges, and not long after his vision began deteriorating, he was diagnosed with Stargardt disease, an inherited disorder that causes progressive vision loss.
Davis was blind within the year.
"As a parent, I felt like I was lost," Tina told us. "And as hard as that was, we assumed that was it. But unfortunately, a year later, our daughter Ashlyn was also diagnosed with Stargardts. We learned a new way of life and grew accustomed to canes, Braille, and tactile living."
It didn't end there. By the time the youngest child, Clint, turned five, all four Turner kids were blind.
The family was shocked, heartbroken, and completely bewildered by what was happening. As they tried to adjust to this new normal of life with visual impairment, more abnormalities appeared. In school, Davis and Ashlyn started to decline cognitively.
Next was loss of speech, loss of motor skills, loss of independence, and seizures. This pattern repeated with the youngest two, Brock and Clint, as well.
"Although there was a clear pattern with all four of our children," Tina said, "doctors were unable to diagnose them."
Of all the siblings, Ashlyn has been the most advanced with her symptoms, and by the time she was 16, her regressions were shocking - her speech was reduced to just five words.
That was about the time Tina's sister Heather and her niece watched the movie, "Love, Kennedy." Tina's niece turned to her mom and said, "That reminds me of Ashlyn."
Ironically, soon after, a family friend sent Tina an article about another family with a rare disease that seemed similar to what they were experiencing.
"Honestly, I was so upset," Tina recalled. "I kept thinking, 'Why are they sending me information about this horrible disease?' My kids don't have this. But even as I was reading it, I started crying...and I just knew."
Because her symptoms seemed to progress more rapidly, Tina took Ashlyn to the geneticist first. The results took six months to come back and it confirmed what Tina already knew in her heart to be true.
Ashlyn was diagnosed with Juvenile Batten Disease, the same rare, terminal condition that Kennedy Hansen battled.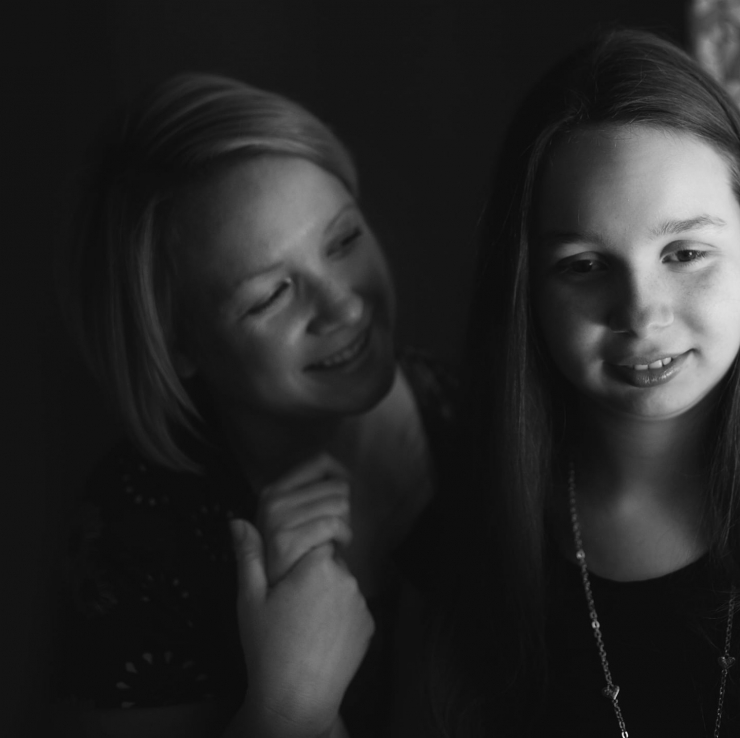 Next was Clint.
"My husband (Jarom), Clint, and I met with the geneticist who confirmed that he also had Batten's," Tina said. "And he added, 'By the way, all four of your kids have it.'"
(Unbelievably, Tina's brother would also have two daughters diagnosed with Juvenile Batten Disease, too.)
The Turner children didn't have Stargardts Disease after all. But now, they faced a different future. Markers of Batten Disease include vision loss around the age of 5, followed by seizures, cognitive decline, personality changes, loss of motor skills, dementia, and finally - tragically - death between the ages of 15-30 years old.
"I wish I could explain what it's like to discover all of your children have the same terminal disease," Tina said. "And truthfully, it almost hit harder because we had started thriving in the visual impairment area. It was difficult, sure, but we had an amazing vision therapist who helped them navigate this new world, learning how to make things tactile and teaching them how to use their hearing to manage."
One year, Tina was having an especially hard time finding the energy or will to decorate for the holidays. ("I was feeling a bit like, what's the point?") But Davis, Ashlyn, Brock, and Clint kept asking her to do it, and once everything was up, they went around the room, feeling the decorations on the walls and looking so excited and happy about it all.
"They've taught me so much about adapting and finding joy in things," she said.
Davis is now 20, Ashlyn is 18, Brock is 15 and Clint is 13. The last three years since their diagnosis have been filled with heartbreakingly difficult moments and also days filled with so much happiness, it was almost unbearable.
When we spoke with Tina, she tried to explain it to us.
"I love them all to pieces," she said. "When we go to church, Davis sings along to the songs and yells, 'AMEN!' after all the prayers. And our 13-year-old, Brock, loves trains and can build these massive tracks all by himself. He's definitely the most advanced in tech."
"But sometimes, people will make a comment about how sweet Ashlyn is and how much they love her, and my heart will break a bit because I wish they could have known her a few years ago before her disease progressed."
"And Clint has such a bright, vibrant, and funny personality - watching that dim is tough. Watching them lose parts of themselves is so hard."
At this point of the call, there wasn't a dry eye to be seen. It's still tough to think of all they've been through just while writing this story. But that's the thing about the Turner family. When anyone else would shut down, or close themselves off, or turn inward, they look for the good.
For a family used to navigating the dark, they always seem to find the light.
Today, Chive Charities and our donor community are here to make that light even brighter. That's why when they came to us for help getting a wheelchair-accessible van for Davis, Ashlyn, Brock, and Clint, we helped them with that...and added a little bit more.
Through the generosity of our donors, we were able to go above and beyond their expectations and purchase a 2019 Ford Transit Passenger High Roof for a total impact of $68,546.
And we didn't stop there. As the kids' symptoms have progressed, so have their needs. The Turner family home doesn't currently have a bathroom that's accessible with their wheelchairs, which just didn't sit well with us given all they've been through.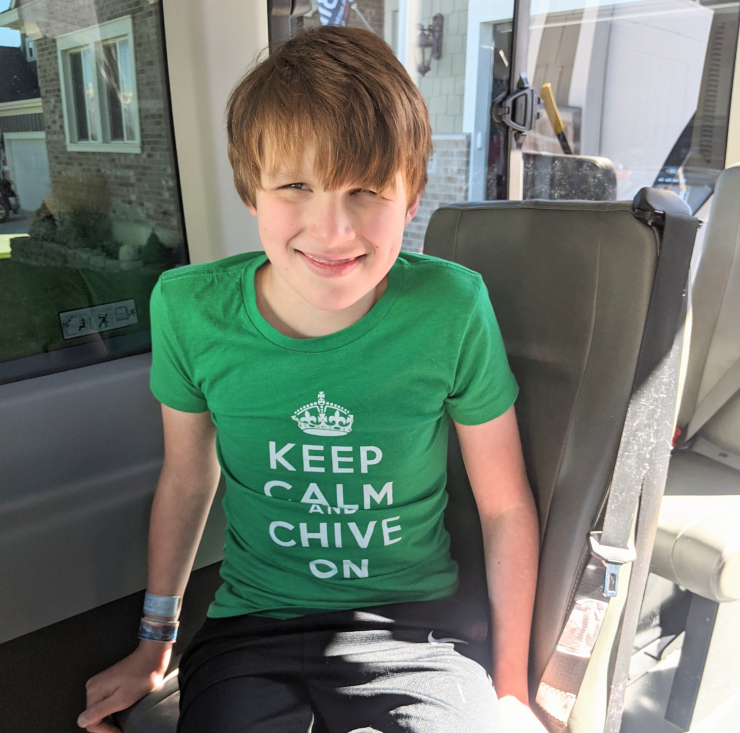 So we turned to our friends and partners at STRATACACHE for some help. To date, they've helped us change the lives of numerous Chive Charities recipients, extending our impact and bringing relief to so many. Once again, they stepped up in a huge way, committing to donate $20,000 to fund a complete bathroom remodel for the Turners.
A few weeks ago, we surprised Tina with the news:
This time, we were all crying tears of joy.
The Turner family's future is unknown, but donors like you and partners like STRATACACHE just helped make the journey a little easier. And just like Kennedy Hansen, the girl whose story would weave so similar to their own, Davis, Ashlyn, Brock, and Clint are already creating a legacy of love and friendship.
You know, every week, we write a recipient story to share with you all - our community. And time after time, you read these stories of tragedy, adversity, and overwhelming need and your hearts break right along with ours. And instead of clicking over to a new window or closing the app, you stop, reach for your wallet and give these families hope.
And time after time, when we tell these deserving people that help is on the way, that they aren't alone anymore, they pause to gather themselves, wipe a tear from their eye, and whisper, "Thank you." That's a legacy of its own. Become part of it today and DONATE HERE.