Explosive ordinance disposal specialists were made famous in Kathryn Bigelow's The Hurt Locker. They are the preeminent tactical and technical explosives experts. Nicknamed 'The Shield', OED specialists always lead, the first to put themselves in harm's way to tackle unexploded ordinance and IED's.
Less than one month ago near the Kandahar province in Afghanistan, Taylor was doing his job, right out in front.
Leading a team of Army Special forces to a classified location, Taylor stepped on an IED. It exploded underneath him and blew off all four of his limbs. Taylor recalled the moment to me over the phone,
"As soon as I stepped on it, I knew. There was a moment, then I heard the blast. I felt the heat. I knew I had lost my legs. As I summersaulted through the air, I watched my legs fly off."
Taylor landed back in the blast crater. This is where the story of Taylor's bravery goes next-level.
After the explosion, Taylor didn't lose consciousness, he didn't go into shock. His thoughts immediately crystalized. Even though Taylor was bleeding to death, he called to the oncoming medics NOT to come get him, putting their safety in front of his own life.
"I recounted the moment of the explosion. There was no visual on the mine and no sound ID on my mine detector. That told me the mine was old. If there were other mines out there, the medics wouldn't see them or detect them unless it was cleared properly. I knew I had arterial bleeding from all 4 limbs and I was bleeding out fast. I told my buddies to stop, it would only have hurt me more if somebody stepped on another one."
The area around Taylor was finally cleared by the second EOD and the medic finally administered combat casualty care. Taylor remained conscious through the ordeal.
Three days later on May 6th Taylor landed back in the States and was transported to Walter Reed hospital in Washington D.C. to begin the long and painful rehab process. Upon his arrival, Taylor became only the 5th person at Walter Reed to ever survive a four limb amputation. His physical progression in the last three weeks has defied everybody's expectations, "My body is responding well. I'm already sitting up. I'm very fortunate." Just yesterday, the stitches in his arms were removed and he was fitted for prosthetics.
I asked Taylor if he's been given a time frame to return home to Iowa.
"Nobody really wants to give me a time frame, I understand that. The doctors here are amazing but I don't know when I'll go home. I've got goals though, personal goals, and I intend on achieving them."
As our conversation drew to an end I asked Taylor if he needed anything medically, "No, I'm fully covered by the Navy for my medical needs." I asked, "Ok, Taylor, if you could have anything in the world, what would it be?"
Taylor paused and finally spoke,
"I've always dreamed of having a log cabin in the woods on a lake. A traditional wood cabin on the outside with a modern interior. And good lighting. Good lighting is important. My girlfriend Danielle and I, we live simple lives but we've always loved being active, spending time outside with our families."
I asked Taylor's girlfriend Danielle about this dream cabin. She said, "Taylor and I are both savers, and we had been working our butts off to ensure we'd have a cabin, close to water to do water sports, and places we can hike. After what happened, we will not abandon that dream if it takes years of saving."
After I thanked Taylor for the zillionth time for his service, I hung up the phone and sat in silence recalling our conversation. I was so nervous when we first started chatting but somehow Taylor sets you at ease. He made it ok to ask hard questions about the explosion that nearly killed him and his painful rehab. I recalled something his mother had told me over the phone, "Taylor has a certain humility about his pain, it comforts you."
I knew I had just spoken to a hero, not the movie kind either, a real one. And I think he deserves a hero's homecoming. Taylor hesitated to tell me his own timeline to return home, that hope belongs to him alone, but I believe when he does return home at the end of this long journey, HOME should be to a place he's always dreamed about.
When Taylor returns, I want theCHIVERS to have provided the down payment on his dream cabin. We have the best community on the internet and I'm setting the goal at $30,000. But we all know about your endearing tradition of smashing goals. Let's help build Taylor his cabin, a place where he and his family can relax for generations to come.
Taylor's family has set up a website, TaylorMorris.org, to educate people about his life and his injuries. They've set up a donations page. Paypal and Credit Cards are accepted right here.
Even if you donate a dollar you're making a huge difference. There are millions of Chivers and if you give just a little, your dollar will go farther than you'll ever imagine in this moment right now.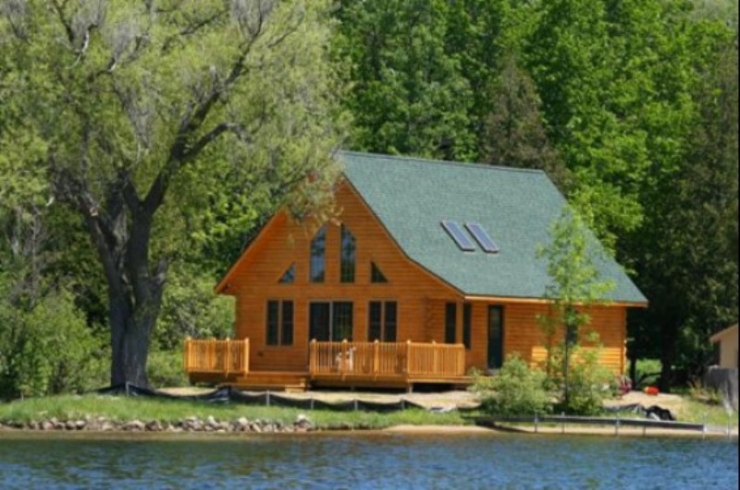 UPDATE #1: I can't believe this but after 45 minutes, Taylor's story is going viral. The total raised already is $27,814.00. Unreal.
Update #2: 12:15 PM PST: $36,442. Goal exceeded! The family told me the donations appear to be coming in even faster right now.
Update #3: 12:35 PST: $48,170
Update #4: After crossing the $50,000 mark I spoke to Taylor, Danielle, and the Morris family. They are gathered around the computer in disbelief. Taylor said, "I had no expectations for this, John, I can't believe this is happening. Please thank all the Chivers for me from the bottom of my heart."
Update #5: $60,000
Update #6: $70,000
Update #7: 2:20 PST $80,000
Update #8: 3:20 PST $95,000. Let's do this, Chivers!
Super-Awesome Update: We just hit $100,000 in 4 hours and the donations show no sign of stopping.
Update #10: 5:30 PST $115,265 UPDATE #11 (5 minutes later): $120,000

Late Night Update: I'll continue these updates first thing in the morning. Even late into the night the donations continue to surge. We've hit $143,000. You've exceeded the initial goal by over $100,000. Words escape me.
Update #11: 8:00 am PST $177,641
Update #12: 1:30 PST $196,000 - The final push to $200k
Update #13: $200,000!!!
Update #14:$210,000
Update #14. Saturday 10:00 am PST $230,000
$250,000!!!