Willie Ann ("Ann") is one of those people. Or rather, she used to be, until a rare genetic condition threatened to change it all. But we'll get to that later.
First, the light.
Ann was born last into a family of eight. "She was always a very upbeat person," said her sister, Mary.

"She has this angelic and vibrant spirit and would help anyone she could. She spent a lot of time with the homeless, the underserved, and anyone who needed an extra hand or word of encouragement. There was nothing Ann wouldn't do to assist someone in need."
She just had it.
But underneath all that light, there was a darkness lurking.
Unbeknownst to her, Ann had inherited a rare genetic trait called CADASIL. It's the most common form of hereditary stroke disorder, and it's a monster. For many, CADASIL starts with migraine attacks, strokes, or mood disorders between 35 and 55 years of age, then progresses to dementia.
It's like the flip of a coin. Family members have a 50/50 chance of inheriting it. Of Ann's eight siblings, four carry the marker and their mother passed from the same disease.
No disease.
Flip.
Mood disorders, stroke, and death.
Flip.
Ann's coin flipped the wrong way. At the onset, she began experiencing psychological imbalance and moved in with her sister Mary. Unfortunately, the condition's impact began taking its toll on her, and she would wander, eventually becoming homeless.
"There she was on the other side of the community that she dedicated so much of her life to helping," Mary said quietly. "Now, she was the one in need."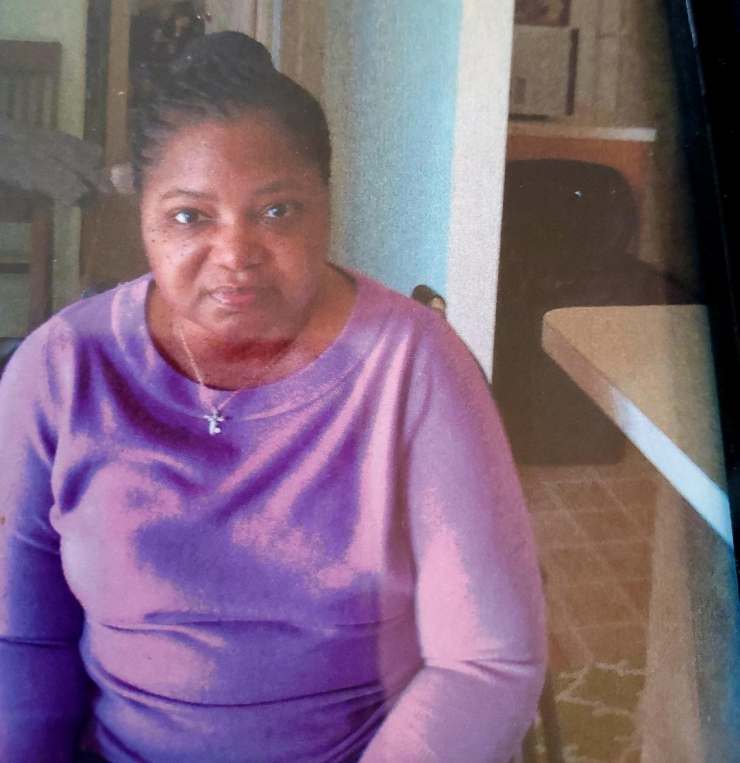 One day, Ann experienced the next effect of CADASIL, suffering a massive stroke in 2009. Ironically, that event got her into a safe space and treatment. She spent more than a year in rehabilitation but was well on her way to recovery. Ann was still able to use her extremities, communicate, and move around so quickly that she outpaced the cane she was supposed to use for balance.
Sadly, the negatives continued to outweigh the positives, a direct conflict between her personality and the vibrant life she led.
Ann began experiencing minor strokes (called TIAs), which greatly affected her mobility - she went from sitting in a wheelchair to being bedridden.
Through those years, Mary welcomed Ann back into her home, providing the love and care she needed and deserved. "We're like two peas in a pod," Mary explained. "I've been caring for my sister since the day our mom brought her home from the hospital at two days old. And I'm certainly not going to stop now." (As a former nurse, Mary seems perfectly equipped for the role.)
Ann lived with her sister for 11 years before another traumatic experience separated them once again, ripping Ann from her home. She would later need to be intubated, placed on a ventilator, and admitted into a nursing home once again.
"A bad situation became even worse," Mary said.
Since that day in September 2021, Mary has watched as her sister's health has deteriorated. She's seen her lose the ability to talk, walk, breathe independently, or even move her arms and legs. But in the face of overwhelming adversity, she's also seen one other thing. "She still has that light in her eyes," Mary told us.
It was time to bring Ann back home again. But Mary couldn't do it alone. She needed a motorized lift and chair to help her care for her sister and her needs or releasing her from the nursing home wasn't an option. So, just as she's done for Ann's whole life, Mary did what needed to be done for her.
"I got on my computer every single day - at all hours of the day and night - and researched how I could get the equipment I needed to bring Ann back home," Mary shared. "And because of her rare disease, I finally stumbled upon Chive Charities."
With the help of our ardent community of donors, we had the necessary funds to support this incredible sister duo, and we purchased a Hoyer lift and chair from Med Mart (who offered to assemble Ann's chair for free) for a total impact of $3,570. Then, our new partners at DuroMax generously contributed a generator at no cost to Mary or Ann to help provide critical backup support for her medical equipment.
It was a long and winding path to get there, but Ann was going home.
"I would like to take this opportunity to extend my sincere gratitude for the provision you have provided for my sister, Ann, during this critical moment in her life," Mary said.
"Because of you, Ann can return home and receive the love and compassion that she deserves for the remainder of her life. Your dedication and devotion to assisting people who want to live their best life shows that your agency is the epitome of the cliché, 'What goes around comes around.' Ann has assisted countless numbers of people who have lost their way. Through her rare form of selflessness, Ann sacrificed her time and talents to aid people from all walks of life."
"Giving hope to the world that there are people in the world who DO CARE is a blessing. Thanks again, and Ann and I are forever grateful for the support that we received."
This time, you didn't just make the world 10% happier, you helped reunite a family. You helped two sisters get back to the place where they feel most at home: together.
Where else can you be part of a movement like that? If you're not a monthly subscriber yet, we invite you to be part of it with us. Chive Charities is a family, and there's always room for more in our home. DONATE HERE.