"Sorry for all the noise," she apologized to us. "We've been here in the hospital since last Sunday and the doctors and nurses might be popping in and out."
It was Thursday and this four-day stint (and counting) was the family's third multi-day admission since the start of 2021. Desmond has already logged more than 30 days in the hospital with more than half of the year still to go.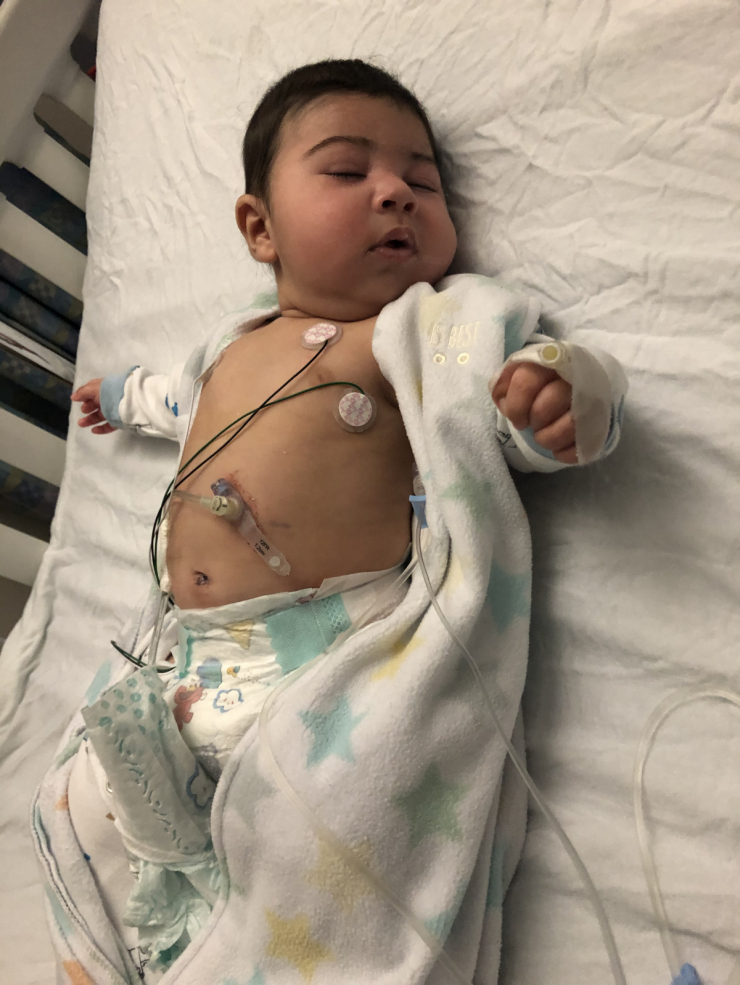 The circumstances leading to his in-patient care vary as drastically as the length. This time, his parents were unable to control his seizures, even after dispensing his rescue medication. That problem took them to the hospital -- his aspiration pneumonia kept him there. How much longer would he need to stay? Samantha could only guess.
For Desmond, it's a difficult balance between mitigating one health scare and inadvertently causing another, his medical team caught in a crude type of tug-of-war with no clear winner. The unpredictability of his health and medical stays led to a mantra his parents repeat time and time again: Embrace the now.
The "now" began two years ago when Samantha and Henry were preparing to welcome their third child, a much-anticipated sibling for their 6-year-old son and 5-year-old daughter.
A week before Desmond's due date, Samantha had a routine ultrasound to check his size and placement. A doctor quietly turned on the lights in the tiny examination room and delivered news that would change their lives forever: something was wrong with their unborn son's brain. More tests would confirm a brain malformation, the extent of which could only be determined after birth.
Desmond was born bluish and silent at Tufts Medical Center in Boston on May 13, 2019. Samantha and Henry were barely able to kiss his soft cheek before nurses rushed him off to the NICU. They took that fleeting moment for all it was worth, soaking up every second. They embraced the now.
It was here that Desmond would begin the first of more hospital stays than his family could count. Instead of soothing sound machines to lull him to sleep, Desmond heard only heart rate monitors and beeping.
Instead of comforting their baby with the gentle rock of a nursery glider, Samantha and Henry awkwardly navigated tubes and wires to hold him close. Instead of his excited brother and sister arguing over who would hold him first, his siblings cried as their parents explained why mommy and daddy had to stay at the hospital again.
They all learned to take each day as it came. Focus on what's in front of you today. Embrace the now.
Not long after his birth, Desmond was officially diagnosed with a rare genetic mutation in his TUBB2B gene. It's so rare, in fact, that there were no other known cases of his exact variant in the world.
"The geneticist told us that people with this type of gene mutation may not hold themselves up without support, walk, or talk," Samantha explained. "If Desmond is ever able to do any of those things, it will require years of therapy."
(He's in therapy now, and the family is giving him every resource possible to help him achieve new milestones.) But still, it's so difficult and challenging and complex that it's hard to imagine how they're able to cope with it all.
Until you remember the mantra...one day at a time. Each challenge as it comes. Embrace the now.
Samantha told us about how Desmond was enrolled in daycare prior to his birth - at the time, both she and Henry were full-time working parents - but how the daycare center wouldn't return her calls after they found out about his medical complexities. To this day, he's unable to attend a regular daycare and the state of Massachusetts does not offer specialized daycare services.
That means something had to change. How could both Samantha and Henry work full-time and provide care for their children, including a son with special needs? Short answer: they couldn't.
Henry quit his job to become the full-time caregiver and the new family of five tried to survive on Samantha's sole income.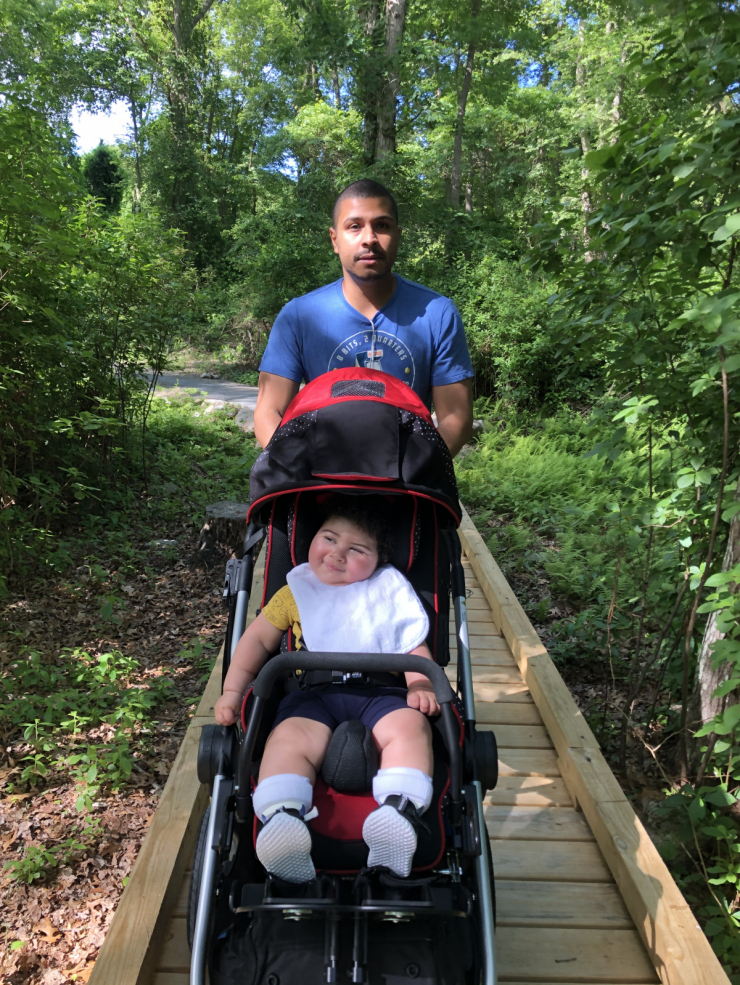 "We had no other options," Samantha said. "We had to use most of our savings we had set aside for a house in order to get by. We've always worked hard for everything we have and it's so hard to accept help. But I'm completely overwhelmed supporting a family of five with my income."
And yet, this incredible family wakes up every day, hopes for some positivity, and keeps moving forward.
Don't you think it's time they got some of that positivity back?
There is no clear path for Desmond or his medical care. At the time of this writing, he's still in the hospital, battling through his seizures and aspiration pneumonia. Like Samantha and Henry told us, every single day, his brother and sister ask how much longer until Desmond comes home? How much longer until both parents are home? How much longer?
The answer to that is unclear. But what's fully transparent is that our Chive Charities community of supporters wanted to help.
As part of his diagnosis, Desmond is completely dependent on a wheelchair for mobility, and the family only has one car that is not wheelchair accessible.
"Due to our limited income," Samantha told us, "we are not able to get approved for a loan to get a wheelchair van on our own, though it would greatly improve Desmond's quality of life and comfort. Right now, he has to be transported multiple times each week to appointments and therapies, and sometimes, he's in the car for more than four hours a day when we need to travel to Boston Children's."
For a family that has endured so much - and embraced it all with an optimistic attitude - having safe and comfortable transportation seems like a reasonable ask.
Our donors thought so, too, and through their selfless generosity and support, we purchased a 2019 white Dodge Caravan for the family for a total impact of $43,725.
It's almost as cool as this ride:
When it comes down to it, we can't know what's ahead for Desmond. We can't know if he'll learn to sit upright, walk, or even talk. We can't know if this hospital stay will be longer than the others or when the family will all be home together again. We can't know.
What we do know is that Desmond has more people in his corner than he could ever imagine.
What we do know is that when he's able to go home, it'll be from the safety of a vehicle designed to keep him comfortable.
What we do know is that this incredible family will continue to take each day as it comes, looking for the positive moments and embracing the now.
Today, our donors made that a little easier for them with the gift of a lifetime. What will tomorrow bring? We can't know for sure. But with your monthly support, we know these families won't have to face it alone. Embrace the now. DONATE HERE.