Sometimes, the choices are small. Bagel or toast? Podcast or a new album? And sometimes, they're much bigger. Go out on that date? Take that new job offer? Move to a new city?
Sometimes, people make choices that change everything. Their choices can alter someone's else path – even derail it completely. Those are the moments that come to define us, that shape who we are.

Ron and Regina know all about those kinds of choices.
It started off innocently enough, or so it seemed. Regina's grandson Kaiden hadn't been feeling well, and since he was still a newborn, she was extra cautious about his health. Her daughter worked in the medical field at the time, and it was more difficult for her to call off work, so Regina volunteered to take Kaiden in for a checkup.
The first time I took him in, they diagnosed him with a virus," Regina explained. "We didn't really think much of it after that. But not long after, he still seemed off, so I took him back."
At the second visit, he was diagnosed with acid reflux and sent home once again.
"The next time I saw him, he was home with his father, and I could tell that something was really wrong," said Regina. "Kaiden was vomiting and seizing."
She rushed him to the hospital, but when the medical team finally came out with an answer, she wanted to close her eyes and tune it all out.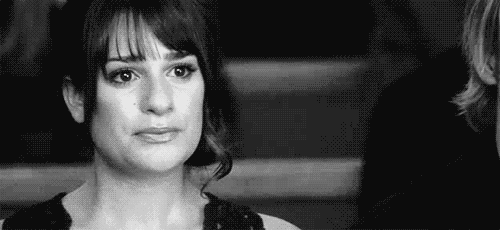 Kaiden had been violently abused by his father as a result of Shaken Baby Syndrome. When the doctors performed some testing, they saw both dried blood and new blood in his brain, so they knew that abuse had happened before.
"That's when our lives changed forever," Regina quietly told us.
Those previous two hospital visits when Kaiden was "sick" were actually the first signs that he had experienced trauma. Unfortunately, the medical staff didn't recognize them in time, and he was misdiagnosed.
(If you're outraged reading that, join the club. The sad fact is that shaken baby syndrome is easy to overlook because physical injuries to the child's body are not always visible. Injuries that might not be immediately seen include bleeding in the brain and eyes, spinal cord damage, and fractures of the ribs, skull, legs, and other bones.)
"We were all living off of adrenaline," Regina said. "My husband Ron and I were just trying to take charge. This child had something so horrific happen to him. I had never heard of that in my life – something so awful like that. We slept at the hospital for four months, every single day. We devoted everything and gave up everything to a child that had his life stolen from him.
"In no way, shape, or form has it been an easy ride, but he didn't ask for this," she continued. "So many people say to us, 'I could never do it.' But you don't know what you can do until you're faced with it. It's all for him. There's nothing that he lacks because we fight for him and give him everything we can possibly give him. It's been a hard, hard road. But through the grace of God and people like you, we've been able to find a way. It takes a village to raise a child like this."
(Donate right HERE.)
In those early months, the full impact of the abuse wasn't immediately clear. It's taken some time for them to understand what Kaiden is facing as a result.
He currently has severe vision impairment, mobility challenges, difficulty with trunk control, and is non-verbal. He requires the use of an electric wheelchair full-time. All of this was avoidable. All of this came from choices that Kaiden didn't make and didn't have a say in.
But he has a brighter future in a loving home because of his grandparents' choices to care for him.
Ron quit his full-time job to become Kaiden's caretaker, and he spends most of his time shuttling Kaiden to the Maryland School for the Blind and near-constant therapy appointments.
Ron takes care of his every need when they're home, ensuring Kaiden is as comfortable and happy as possible. They're buddies, for sure.
"He absolutely loves the water," Ron shared. "He's a very energetic child, despite his mobility issues. He loves listening to music and flipping through books, and he's very selective about his toys," he laughed.
"It's been a challenge, but it's worth it. The smile on his face is worth everything."
Part of the challenge is that Ron and Regina aren't getting any younger, and Kaiden isn't getting any lighter. And while Kaiden's mom helps support with daily needs, she also works a full-time job.
Ron and Regina are not the type to ask for help – they're the type to see what needs to be done and find a way to figure it out. But this need was beyond their control (or affordability).
"Kaiden is dependent on us for his complete care, and as his grandparents, guardians, and full-time caregivers, we are not so young anymore and starting to feel the effects of lifting a 50-pound child who is only going to continue to grow and get heavier," Regina shared.
"We have a two-story house with our bedrooms and bathroom on the second floor. A stairlift would be a big solution to some of his needs and challenges we are experiencing when transporting him to his bedroom or to bathe him."
Luckily, we know a community of do-gooders who are all about solving life's biggest challenges.
Thanks to our donors, we fully funded the cost of an Acorn Stairlift to help transport Kaiden safely from the first floor to the second floor of his home. The total impact was $11,236.
"We'll always face challenges with finding solutions to assist with his full-time care, but we never give up on providing him with a loving, caring, and safe environment. We are very appreciative of all of your help with this next challenge. We want him to experience life as much as he can, regardless of what he can or can't do."
We make choices every day. Some are small and mundane. Others are pivotal and potentially life-changing. Ron and Regina made a lot of big choices – to alter the course of their lives in support of Kaiden.
They made a choice to reach out for help and continue to provide for him the best they know how. And donors like you helped give us the choice to be there for them.
Today, it's for Kaiden, Ron, and Regina. Tomorrow, it'll be for another Veteran, military family, first responder, or individual with a rare medical condition. They'll make the choice to apply for a life-changing grant. We hope you'll choose to help support them. DONATE HERE.