The Heaton family is no exception, and they know a thing or two about championing the underdogs. Our kind of people.


Debbie Heaton grew up with parents who fostered other children with complex medical needs. From the time she was a little girl, she understood what it meant to say yes to someone when so many others said no. Children who were deemed too challenging, too sick, too time-consuming. They had a place in Debbie's childhood home.


It's fitting, then, that she would follow the same path her parents set so many years earlier. After she and her husband Dean had their first biological child, Dean Jr, they fostered (and adopted) numerous children with special needs. Time and time again, they've been asked, "Can you take this child?"

How could they say no?
"We have the honor and privilege of being parents to some really awesome children," Debbie said. "The true meaning of family to us means a family unit with parents and children committed by love. It has nothing to do with genes or blood, but everything to do with love, compassion, and support for each other. This is our family."
Their family is incredible.

Debbie works as a nurse and her husband Dean is a school bus driver. Currently, five of their children live in the home with them -- including Rocky, Jacob, Christian, Tyger, and Deanna, plus Debbie's older sister Annie who has Down Syndrome.
The number of children has changed over the years. Some have been adopted by other families. And as Debbie so beautifully put it, some have been "loved into heaven."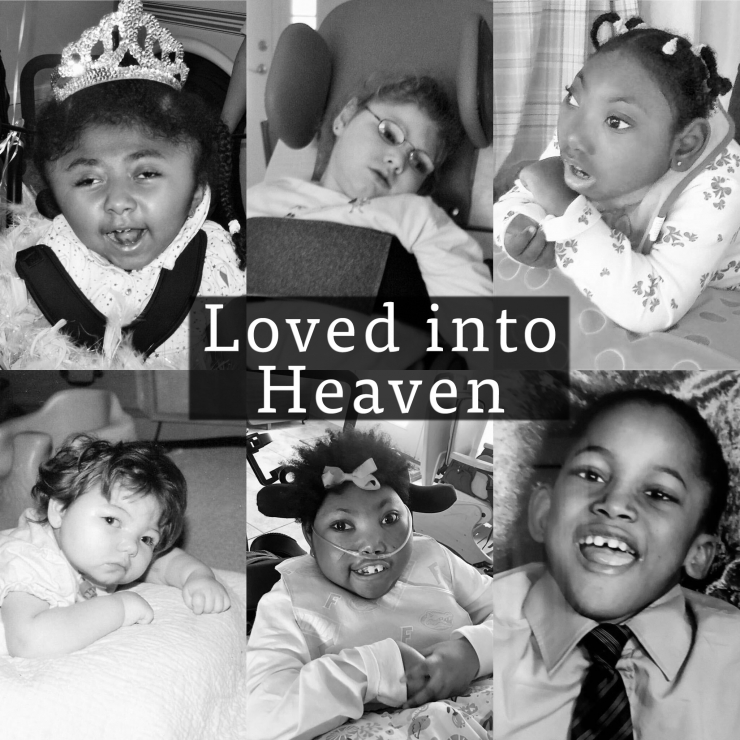 The five with them now are pretty special, but it's three in particular that really needed the help of Chive Charities.
First up is the oldest, 27-year-old Jacob. Born with Spina Bifida and prone to seizures, Jacob came to the family as a child, lost in the foster care system, and in serious need of structure, consistency, and routine.
You better believe he found that with the Heatons. He uses a wheelchair for mobility, but is extremely strong and loves to help with yard work and other chores around the house. In nearly every picture we've seen, he looks something like this:


He also plays guitar in the church choir, so, of course, we immediately requested a video.
Next is Christian, a soon-to-be 12-year-old who joined the family at the age of two. Christian had a Traumatic Brain Injury from Shaken Baby Syndrome, and when a local judge heard his case, the first family he called to find a foster home for the toddler was the Heatons.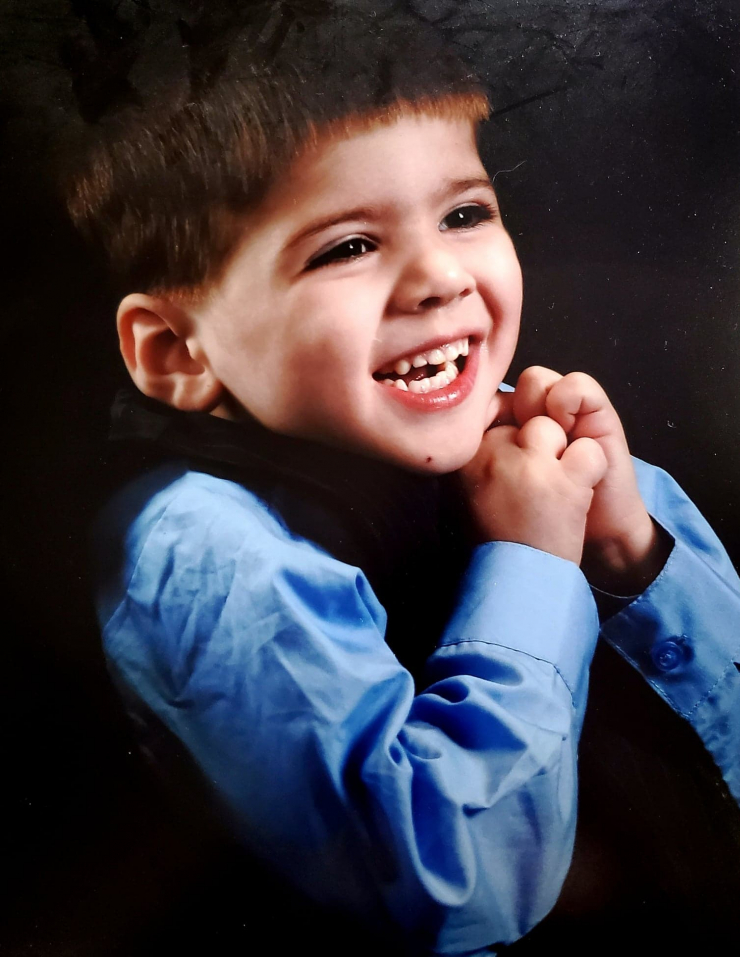 "The judge called us and said, 'I have a child I want you to think about, consider, and meet,'" Debbie said. "And we told him, 'You know if we meet him, we're going to say yes.'"
And really, how could they say no?
When they first got him, Christian was unable to eat by mouth, turn over, or even lift his head. Thanks to intense therapy and nurturing, he's now able to use his wheelchair, feed himself, and learn in a regular education classroom.
Like most 12-year-olds, he loves to watch movies on his iPad and play with his siblings. He's even been known to fly a kite or two.
Finally, there's Rocky.
Rocky is aptly referred to as the queen of the house, and we can totally see why.
"Rocky is happy from the moment she wakes up in the morning until she closes her eyes to sleep at night," Debbie told us. "She has mitochondrial disease, cardiomyopathy, seizures, cerebral palsy, visual impairments, and a serious case of being absolutely adorable."
Rocky came to the family when she was three years old and was only supposed to stay for the weekend. It's been 16 years since that day, and she's never left. The impression she left on the Heaton family, especially on Debbie, was immediate.
"The foster family she had been placed with did not want her," Debbie said. "I cried all the way home and told her she would never leave… she was in her forever home. I can still feel every tear that rolled down my cheeks. What a joy it has been!"
Three amazing children who were at one time deemed too challenging, too sick, too time-consuming. They had nowhere else to go -- until they met the Heatons.
Debbie and Dean have gotten by with an older van (which is NOT wheelchair accessible) for many years. This is a family that knows how to make do. But this is also a family that shouldn't have to. The van is a 2005 Chevy Express, and its best years are in the rearview mirror.
In addition to dashboard lights that don't work, a serious oil leak, and an odometer that reads 297,000, Debbie also has to physically lift the children in and out of the van for therapy, church, shopping trips, and more. We're talking lifting and moving children and wheelchairs in and out of the van, often multiple times at multiple destinations, every single day.
Now this family, who has so selflessly provided love, care, and compassion for so many children, needed a wheelchair-accessible van. They had nowhere else to go -- until they met Chive Charities.
How could we say no?
Your standard wheelchair-accessible van is life-changing. We would know - together with our dedicated donors and partners like AMS Vans, we've gifted over 150 of them since 2012! But the Heatons are no regular family and their needs are anything but standard.
That's why we had to ask a little more of our monthly supporters this time around - a $62,405 grant - in the form of a brand new custom-retrofitted Ford Transit able to easily load and accommodate all three wheelchairs and transport the entire family together!
"The day we received the grant letter, you could hear us two states away! From our excitement to tears of joy, we are deeply moved, and blessed, by this honor," Debbie said.
The Heaton family is one of many who have faced roadblock after roadblock. All of our recipients have. And yet, they keep believing that something good is waiting just around the corner. Thanks to our donors, it is -- each week, we say yes to life-changing grants for so many deserving people. Now, we're asking you to be part of it by becoming a member. Whether it's $5, $10, or even $100 per month, it creates a meaningful impact.
A yes from you is a yes from us. And how could we say no? DONATE HERE.