Josh paused. He took a deep breath.

"In 1983, before I was born, my parents' house caught fire," he began. "My mom ran back inside to save my brother, he was just three years old, but she was overcome by smoke before she could reach him. She was burned over 90% of her body and lost her fingers to the knuckle. My brother didn't survive. She had passed out just three feet away from him."

I swallowed hard. I had expected Josh to tell me all about his family legacy, that his father had been a firefighter, and his grandfather, too, that it was just what the men in his family do.

But Josh's family had been in the restaurant business; his decision to become a firefighter was his own. He began volunteering with the local fire department at age 16 and never looked back.

"My parents are the strongest people I know," Josh said. "They're the biggest inspiration in my life, and I know if they can get through what they have, I can get through anything life throws at me."

It's a good thing he's so chill, because for the past couple years, life has been playing hardball.

In February of 2016, at just 24 years old, Josh was diagnosed with Wegener's disease, or granulomatosis with polyangiitis (GPA), a rare blood vessel disorder that cuts blood flow to the body's major organs. In Josh's case, it's his kidneys.
"I was getting sick every morning and in so much pain," Josh recalled. Typically Mr. Outdoors, he barely made it out of bed all week, so he went to the ER and was told he had an ulcer. His symptoms worsened quickly, and by Valentine's Day, his primary care doctor explained he was in kidney failure.

Josh was shocked. There was no family history of kidney disease and no obvious cause for his drastic decline. His kidneys were under attack, and by November, Josh was on an exhausting regimen of dialysis. After nearly 10 years with the fire department, he couldn't work anymore. He needed a kidney transplant.

If we've learned anything about Josh in the few months we've known him, we know his family comes first. Josh's older brother Charles was first in line for testing, and of course he was a match.

It's what big brothers do.

Now, they wait. Charles has to be monitored for a few weeks to make sure he's healthy enough to be Josh's donor, but as soon as they get the green light, the transplant is on.
"What are you looking forward to after the surgery?" I asked Josh. This time, he didn't miss a beat.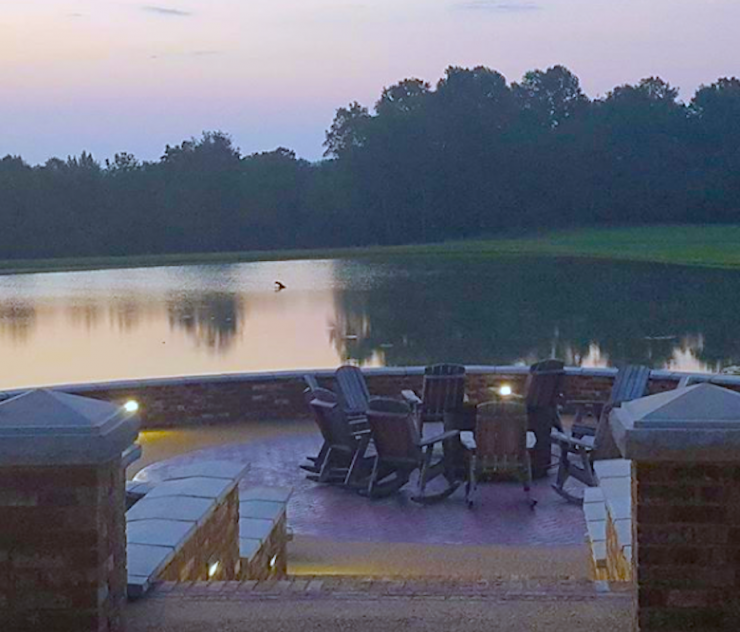 "I can't wait to get back on the water," he said. "It's my happy place." Fishing, hunting, anything outdoors...Josh wants to get outside, and he wants his life back. Back to the fire department. Back to what he loves. Enough hardball. It's time to fight back.

Here at Chive Charities, we love us some first responders. They put their lives on the line for people they don't even know, and they deserve our utmost respect. And if we can give them more than that, we're game.

Josh lives too far from the hospital to recover at home, so he'll need to stay at a nearby hotel for three weeks of post-transplant care. Given all he's been through, and the tough road ahead, making his transplant recovery a little easier was the least we could do. Chive Charities gave Josh a $5,000 grant to cover his extended stay costs, because what Chiver wouldn't want three weeks in a hotel with a private nurse?

All kidding aside, this grant will get Josh back to his happy place faster and healthier, and giving back to the underdogs is what theCHIVE community is all about. We'll be with him every step of the way, so stay tuned for post-transplant updates and more on Josh's recovery.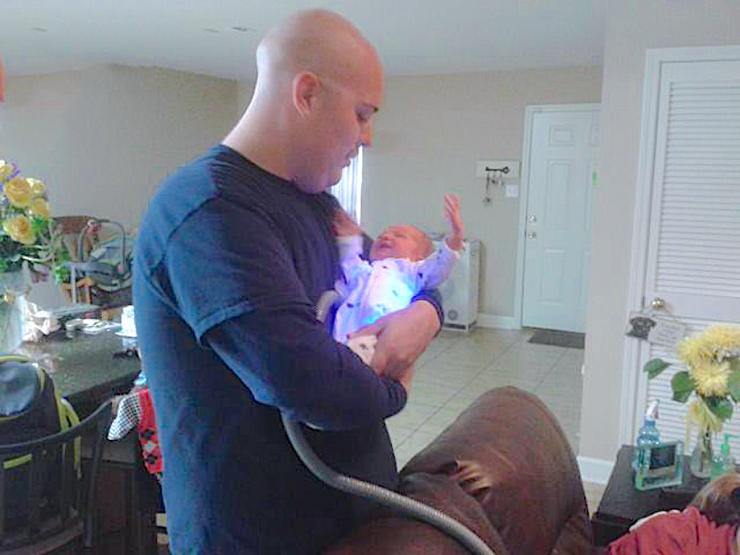 The need for superhero grants like these keeps growing. Our amazing monthly donors are doing their part, but we need you to step up and support first responders like Josh. Will you become a monthly donor?
Donate HERE.