When he awoke after the injury, only one thing was on his mind. Service.
For as long as he can remember, Jensen Shirley has understood the importance of serving. The son of a military veteran and nephew to five other WWII service members, Jensen had the future mapped out in his eyes before the tassel on his high school graduation cap was moved from right to left. He was joining the Army.
The year was 1973 and the United States was still two years out from ending its long and bitter war with Vietnam.
"When I was in high school," Jensen said, "I told my father I was joining the military and he said, 'By the time you graduate, you'll still end up going to Vietnam.' And he asked me what I thought about that. I told him, 'No one wants to go, but you all served and sacrificed, and now is our time to serve and sacrifice.'"
"It's not a question of being right or wrong on the war question, or whether we should or shouldn't have been there -- we were already there. We were asked to serve, we were asked to go, and that was it."

For Jensen, service was in his blood.
After Basic Training and Advanced Infantry Training (AIT), Jensen attended the Jungle Operations Training Center and successfully passed jungle school, a highly specialized, rigorous, infantry survival course. Jensen was operationally deployed to Panama where he continued his journey as an infantryman and soldier.
When his overseas deployment was complete, Sergeant Shirley was assigned to Ft. Jackson, SC as a Combat Weapons Instructor on Bastogne Range.
Here, service and sacrifice would take on new meaning for the young soldier. His catastrophic injury would change the course of his life forever.




For Jensen, it wasn't enough that he had survived an injury many others had not. Jensen had to find a way to heal, to rehabilitate, and to get back to work. He was Sergeant Jensen Shirley. This was his calling, his life's work...the future had been mapped out in his mind since the day he graduated from high school. Only, what was that future now?



"I couldn't even sign the form I didn't want to be signing."
Here is a soldier with a deep-rooted commitment to serve who has suffered an unimaginable loss - of his hands and of his physical body, yes - but also of his sense of self. And he stands in front of the Physical Evaluation Board, forever changed, yet pleading for a chance to stay in the military. There's just nothing they can do; his injuries are too severe. His military career was over.
But Sergeant Shirley - Jensen - did not allow his journey to end in that boardroom. You know by now that he doesn't back down easily.
So, if a military career was truly out of the question, Jensen was looking at the next best thing: serving veterans as a clinical counselor. Jensen was going to college.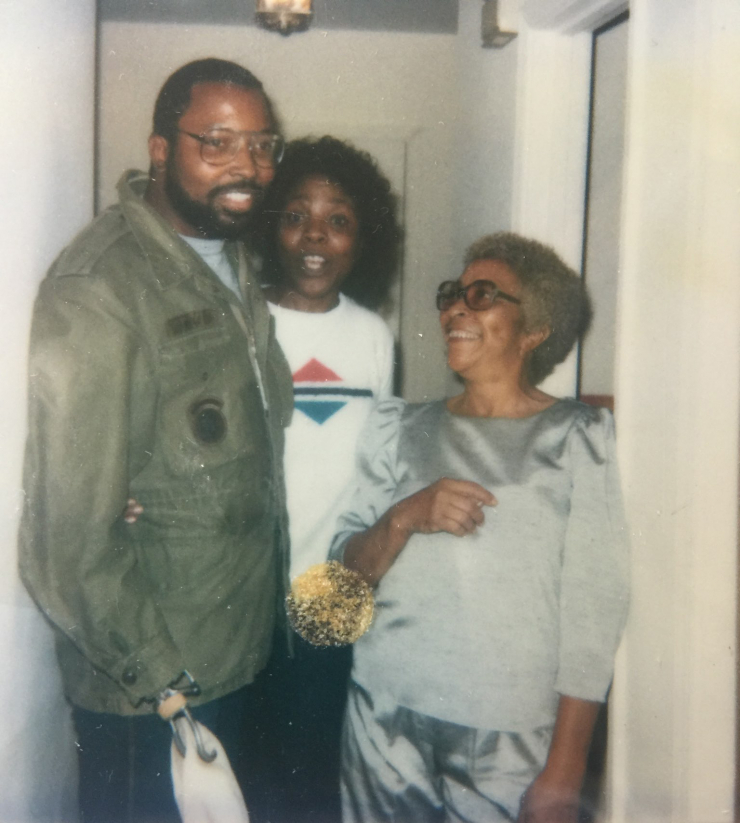 There was just one small problem. With no hands and no full-time support, how was he supposed to write a paper or complete an exam? Remember, this is the 1970s. There were no resources, no systems, and no processes to help him navigate through this new journey. The Americans with Disabilities Act (ADA) wasn't even signed into law until almost 15 years later, and that left Jensen alone to figure out his own path forward.
Enter Carol Keller.


Carol Keller helped Jensen transition into his new life, one that he never anticipated would be his, but one that he would make extraordinary.
"Because of her help in getting over that first hurdle, I started believing that I could do it. If somebody could just help me, if they could just open the door and let me in, I would do the rest," he said.
So, just as he set out to do, Jensen graduated from American University. Then he graduated with a master's degree from The George Washington University. Then he earned a second master's from the University of San Francisco, a doctorate of education from the University of San Diego, and a CACREP-accreditation from Walden University. Not bad for someone with injuries deemed "too severe."
From Sergeant Shirley...
...To Dr. Jensen Shirley.




Thanks to some mutual friends, Jensen was eventually connected with William Rider. You might remember that name from a past story of ours. Bill served in Vietnam, experiencing unimaginable trauma. He later formed an organization called American Combat Veterans of War, or ACVOW, to help veterans suffering from post-traumatic stress, sexual assault, or those serving jail time.
A veteran helping veterans. Sound like anyone else you know?
The two were fast friends. Jensen and Bill spend time each week at the North County Vista jail, providing support and counseling to incarcerated veterans. After one such training session, Bill asked Jensen if he had ever heard of Chive Charities.
"Bill smiled, knowing that I had a heart for serving veterans and volunteering my time, talent and service to giving back," Jensen told us. "And Bill said, 'I want to talk with you not just about an organization, but about people like yourself who want to make a difference.'"
Making a difference in the lives of others is what it's all about. And now, the one who always gives is finally receiving. We're proud to serve Dr. Shirley in his time of need.


His request of Chive Charities was simple: he needed new kitchen appliances that he could operate with his prosthetics and a 4x4 golf cart with enough power to get to the end of his long and sloped driveway and back up again.
You better believe he was getting those items.
Thanks to our committed donors and incredible partnership with STRATACACHE, we were able to fund a grant for Jensen with an impact of $17,691. Jensen is the third recipient they've directly supported this year (remember Gracyn and Zack?).
Like Dr. Shirley, STRATACACHE values the importance of serving others and providing help to those in need. At Chive Charities, our mission is to make the world 10% happier - we're able to stand behind that because of their ongoing commitment and support, and through donors like you. If you haven't joined us yet, DONATE HERE).
"Jensen shows the true character of the American soldier. In the face of great adversity, he doesn't quit. STRATACACHE and Chive Charities are proud to thank him for his service and try to help make his life a little easier," said Chris Riegel, CEO of STRATACACHE. "Our partnership with Chive Charities allows STRATACACHE to focus on helping the underdog, the outsider, the little guy and those in need in the shadows of our lives challenged with everyday activities we take for granted. Helping Jensen is about making the world 10% better."
Speaking of helping, Chive On California even stepped up to hand-deliver his new appliances this week, gladly serving someone who has served so many others.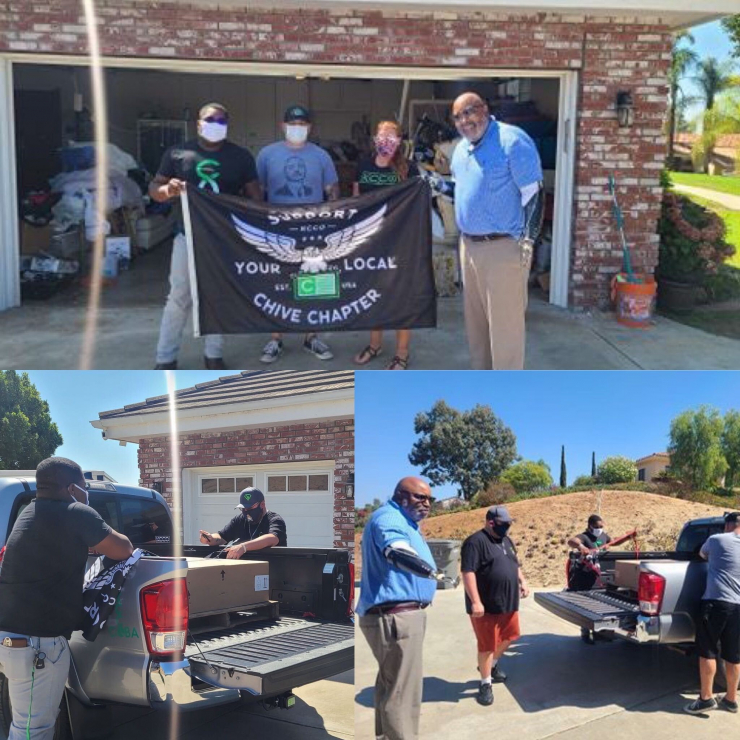 We asked Jensen what this support means to him, and as always, his words are powerful. We'll let him take it from here:
"The Chive Charities grant has impacted me in a way that is so humbling. First, it lets me know I am not alone. Although many years have passed since my incident, I am still pressing on serving others, one person at a time."
"Second, life is not about what or why things happen to you; life is about what you do for others when things like this happen. My call has been to serve God, country and others. Now, my call is to serve until the service is done. Thank you, Chive Charities, from the bottom of my heart."


Serve until the service is done. For rare medical, first responders, or veterans like Jensen, that's a calling we can get behind. Can you? DONATE HERE.