He was a little boy again, looking up to his father as a long-time sailor in the Navy. He saw himself joining the Army ROTC in college to fulfill his dream of serving in the military. He saw his dreams dashed by a shoulder injury suffered during training…
He saw himself rededicate his life to serving others by joining the Oregon State police, becoming a member of the SWAT team, a hostage negotiator and a secondary medic...
The last thing Mark saw before his head slammed into the hard metal bumper of the adjacent police cruiser was each of the incredibly unlucky incidents that led to numerous injuries and concussions over the years. Then, there was only darkness.
When Mark regained consciousness, it was déjà vu for both he and his wife. Mark stumbled into the office, let his wife know that he was okay, and went to the hospital as a precautionary measure. After everything Mark has been through, his wife of 9 years knows that as long as Mark can talk on the phone, he is at least still breathing. Everything would be okay.
This is Mark we're talking about, anyway. His friends, coworkers and family had taken to calling him the Energizer Bunny due to his propensity to pick himself up and keep moving forward no matter what life threw at him. This surely was just another hill Mark would need to climb, right?
But something was different about this hill. What Mark thought was simply post-concussion confusion turned into terrible migraines, blurry vision, and trouble forming words and completing sentences. Months without improvement drove Mark to see a brain injury specialist who officially diagnosed Mark with a traumatic brain injury.
Determined to continue serving his community and making the world a better place, Mark attempted to soldier on, going through vision, cognitive, speech and vestibular therapy. He even passed a driver's school test to prove he was able to get behind the wheel once again. However, his injuries and cognitive setbacks proved to be too much. Mark was eventually told that medical retirement was his next move.
Though leaving the force was difficult for Mark, facing his new reality gave him a new perspective. "The best medicine for mental and physical injuries," Mark told us, "is to keep trying to help others." Keeping with that theme, Mark has invaluable experience he puts to good use volunteer-teaching law enforcement topics at his local community college these days.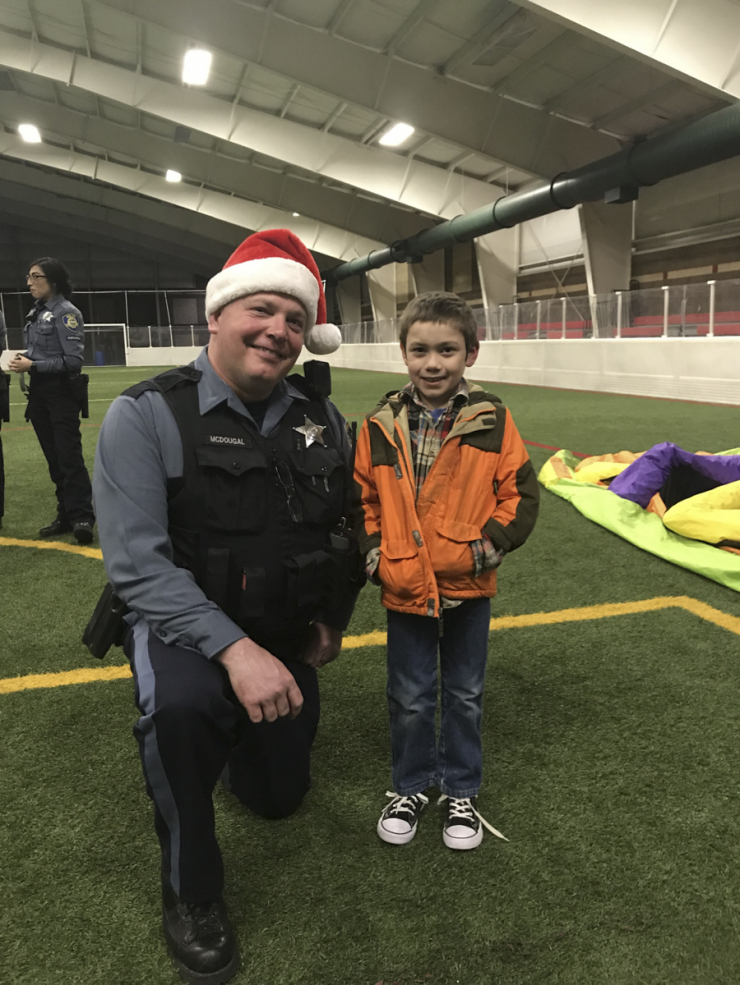 That theme of helping others and making the world a better place is definitely something that resonates with Chive Charities. It's our mission, in fact, to "make the world 10% happier." It may also come as no surprise to learn that Mark has been a Chiver and a fan of Chive Charities for years. So when it came time for Mark to ask us for help scaling one final hill, we weren't surprised that he was adamant about not taking away from someone else who needed help. "Please make sure my needs don't go before another needy child, veteran, or first responder that needs help first," Mark pleaded.
The cool thing about Mark and many of our recipients is that they are selfless. Sometimes they don't need the world, they just need a little extra to get them over that proverbial hill. But in that extra ten percent lies a world of difference.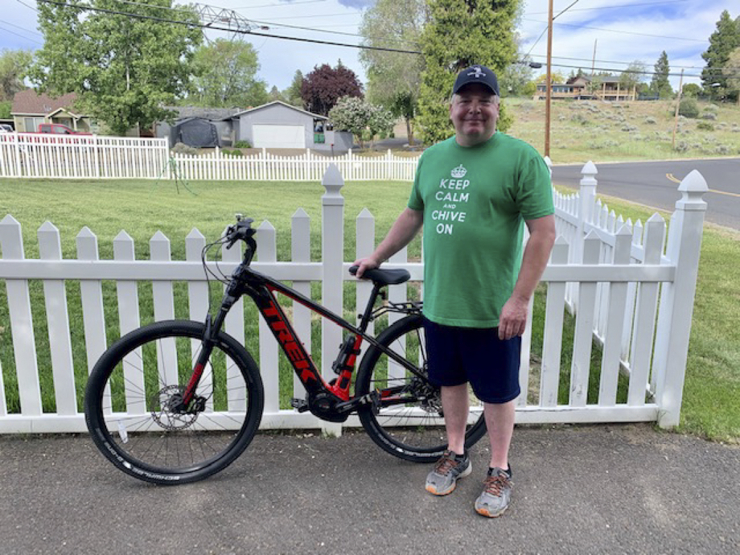 In Mark's case, there's a literal hill outside his house that is keeping him from living his best life. Even though he passed his driver's test, Mark knows that getting behind the wheel is putting others in danger. As such, he's taken to riding his bike everywhere, which doubles as crucial physical therapy for his many injuries. But the steep inclines in and around Mark's neighborhood make it dangerous and almost impossible to go far.
Mark didn't ask us for much, just a $4,928 electric bike from Zach's Bikes which will allow this Energizer Bunny to get out and conquer the latest hill in his life. But our monthly donors are happy to step in with a Chive Charities grant and give Mark that extra 10% nudge to get him to the top.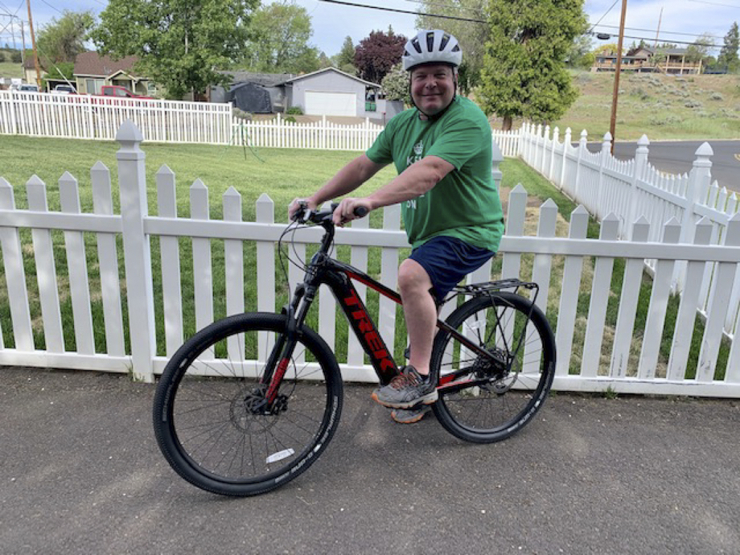 Mark got his bike the other week and told us he was grinning ear to ear when he reached the top of the trailhead outside his neighborhood, a feat he wasn't previously able to accomplish.
It's amazing what can happen when you give just a little bit. For Mark, standing at the top of the hill, beaming with pride, we've opened up the world again.
Will you open up our next recipient's world with a small monthly donation? It's easy to do, just sign up HERE