When you have children, that can be an especially difficult thing to do. It's natural to compare your child's development or behavior against another child, to wonder if this is normal, strange, worrisome, advanced. It doesn't help that one day they're reciting the ABC's and the next day, they're eating old food they found discarded in the couch cushions, but still: you wonder.
When Natalie Crider was born, everything seemed typical to her first-time parents, Brittaney and Mike. (They would later add a little brother to the mix, Mikie, just 18 months younger than his sister). These two were pretty unflappable as new parents go, given that Brittaney is an elementary school teacher and Mike is a deputy sheriff and school resource officer. They've seen their share of kids.
It wasn't until Natalie was 9 months old that things just didn't seem quite right. It was less about comparing her abilities to other kids and realizing that she seemed to be taking longer than expected to hit some milestones.
"She was our first child and we just assumed that she would do things on her own timeline," Brittaney remembered. "But she wasn't sitting up yet. She wasn't attempting to crawl. She wasn't able to eat any solid foods. We were trying to be patient and not panic. Then our pediatrician told us it was time to start trying to find answers."
The confusing thing was that Natalie did start hitting some developmental milestones; it was just on her own schedule. At 15 months, she pushed herself up to a sitting position. At 16 months, she started to crawl. At 21 months, Natalie finally took her first steps! She was getting things done, only a bit slower than anticipated.
The family started referring to it as "Nattie time."
1,753 days after the doctor told them to pursue testing, the family got an answer as to why Natalie had these delays.
On July 25, 2016, Brittaney answered a phone number that she recognized as the genetics team. The genetic counselor had warned them that there was a less than 5% chance that they would find anything in her genes. Once again, she was forcing herself to let go of expectations, fears, worries - to just let it be.
When she answered, what she heard was that the medical team had been able to find something in Natalie's genes.
"They told me that Natalie had an ultra-rare disorder. So rare, in fact, that it doesn't have a name, only the location of a gene: GRIN2B," Brittaney told us. "That was it. That was all we were given - the name of a gene that we had never heard of that randomly had a 'misspelling' in Natalie's genetic code. She didn't inherit it from her father or myself. It just happened."
Brittaney and Mike were shocked, but there was also some relief in finally knowing. Developmentally, their daughter likely wouldn't catch up to her peers. But she would continue to do things on Nattie time, at her own pace and on her own schedule.
As you can see, she doesn't really let it phase her, and Natalie is known for her bright and bubbly spirit, infectious smile, and sunny disposition. She's also a huge music buff and very into the marching band right now.
When she's not at home brightening everyone's day, you can find her at a horseback riding class, dance lessons, or practicing her routines with the cheerleaders.
Natalie truly is one of the most genuinely happy people. When the Chive Charities team had our call with her, she smiled and giggled most of the time, entertained us with a few lines from a new cheer she learned, and generally stole the show.
At her school, she's described as "The Mayor of Hebron Elementary."
At just 9 years old, Natalie's already overcome more than most of us will face in our lives. When she was finally diagnosed, she was one of about 20 other people known to have GRIN2B in the world. That's a heavy thing to reckon with, and it typically translates to scant resources, help, and support for families.
But the Crider family just found the one community that has their back no matter what comes next: Chive Charities.
It's Nattie time.
As part of her GRIN2B diagnosis, Natalie has low muscle tone that makes walking, running, and dancing more laborious than it would be for the average person. It puts a lot of pressure on her hips and knees, and if the family doesn't start addressing that now, there's a chance that Natalie's growth could cause her to experience hip and knee pain and potentially impair her hard-earned mobility.
One way to prevent that from happening is orthotic inserts and specialized shoes. With them, Natalie will have the support she needs to keep doing all of the things she loves, especially continuing to bring this level of sass and charm to the table.
Ironically, one of our donor families reached out several months ago asking how they could make a bigger impact. They wanted to personally sponsor a grant for an approved Chive Charities recipient. We were stunned and thrilled, and almost immediately, we thought of Natalie. Because of them, and along with the rest of our incredible donor family, we were able to get her the help she needed. Families helping families, that's what it's all about.
With their generosity, we purchased new orthotics and special shoes from BILLY Footwear for a total impact of $859.
"The financial strain on families who have children diagnosed with rare disease is a problem that many people don't realize," Brittaney told us. "There aren't many resources out there for rare families. Without the generous donations that individuals make to Chive Charities, this would not be possible. Thank you so much for supporting families like ours!"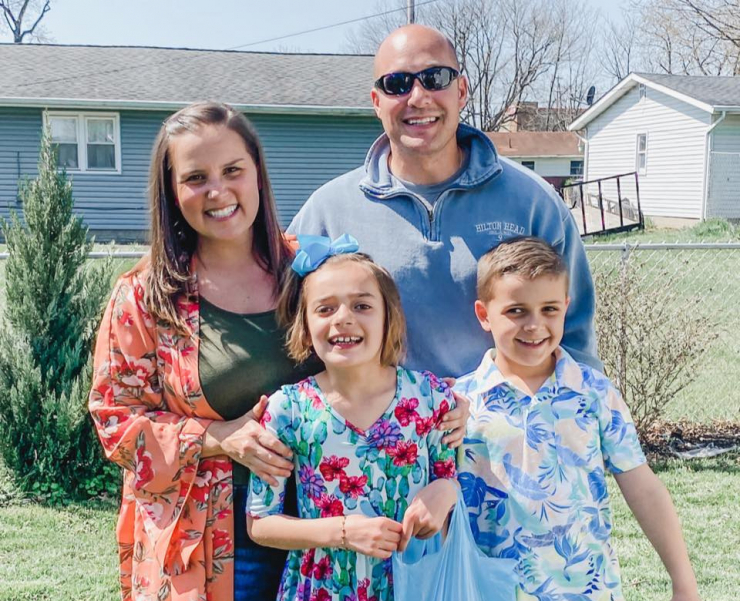 It can be tough to let go. But if you're a rare medical diagnosee, veteran, or even a first responder like Natalie's dad, Mike, Chive Charities is here to make it a little easier by standing with you when others won't. We've watched more than 450 recipients handle the impossible only to come out on the other side as inspiration for the rest of us. All on their own time, all in their own way.

Whether it's $5, $10, $25 or even $100 or more, we'll turn your donations into life-changing grants for people like Natalie. It's time we show more of these underdogs what a supportive community looks like. Become a monthly subscriber - become a difference-maker - and DONATE HERE.