It was early 2019 and I was trolling John Cena. Every time I check into a hotel and one of his movies is on I send him a video of me watching it with my full review. This time I was in Santa Monica on a work trip watching Transformers Bumblebee. Turns out The Champ was also in Santa Monica promoting his new film and gave me a ring. I stepped on my hotel balcony and exclaimed, "I'm in Santa Monica too! I can't see you anywhere?!"
"Very funny."
"Hey hold up your hand maybe I can see you then?"
"You gonna keep going?"
"Lemme get my binoculars."
My constant chiding aside, Cena wanted me to take a hard look at a new charity he was involved in, FitOps. Cena takes his charity work seriously but there was an enthusiasm in his voice this time that made me really pay attention.
Let's begin with the cold hard truth. Veterans face many struggles upon returning to civilian life. The transition can be rocky and sometimes deadly. And nobody has cracked the code to make it better. Each veteran has unique needs. But there are also some common threads, primarily the need to find a sense of purpose, and beyond that empowerment.
FitOps believes veterans can find purpose through fitness.
In 2016 Matt Hessee, the Founder of the sports nutrition brand Performix, had built a high-end training facility Performix House. He'd spent a decade perfecting the house and the results for those who trained there were bury-the-needle good.
What if you could take all the successful elements from the Performix House and use it for good? Apply all the best practices and see if you can't begin chipping away at that 20-0 number?
The first camp brought in veterans from across the US to experience the 3 week camp. Trainers from the National Exercise Trainers Association (NETA) would join forces with world renowned nutritionists. But there was a twist, a perfect little wrinkle that would extend far behind the near-term physical and mental gains.
Each veteran would leave the camp with their NETA personal training certificate. Said another way, they would not leave, they would graduate. That's real empowerment.
And the program doesn't end at graduation, FitOps offers a wide range of after-care support, creating a lifelong support network of FitOps employees and graduates. If a FitOps graduate ever needs help, they are a phone call away to anybody, anytime. The relationships they build in these camps last for life.
Cena went on the Ellen Show late last year and pledged to match up to $1M to FitOps, a goal that he ended up smashing of course. This allowed for new veterans to enter the program and green lit plans for a dedicated facility in Northwest Arkansas.
So, where are we now? Did it work?
To date, 307 veterans have graduated from the program and they've never lost a life.
Between Matt Hesse and John Cena they believed in something. Here's the thing about trying something new and putting it all on the line, failure is a constant companion when you're trying to break a mold. And it's ok to fail, but they didn't.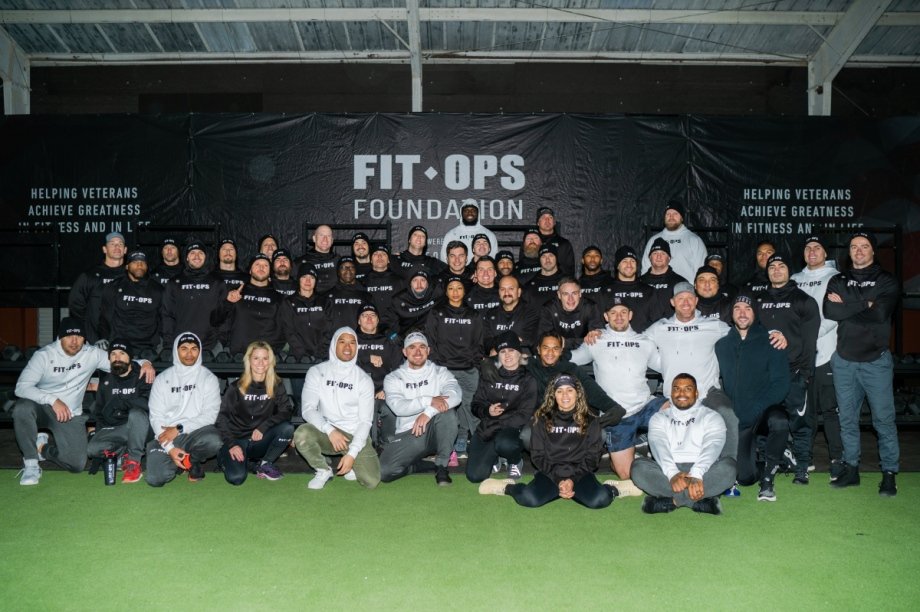 Today Chive Charities is donating $10,000 toward the scholarship of three veterans to attend camp. Chive Charities will also be a referral resource for any veterans who need additional needs beyond what FitOps provides. I mean, nobody does ADA accessible vans like we do, ya' know?
Thanks to Matt and The Champ for inviting theCHIVE to be a part of something this special. Here at theCHIVE, our veterans are the bedrock of our community. We will continue fighting for you.
Enjoy your 4th of July weekend, Chivers. Stay safe, make good choices, and remember our veterans are the reason for the season. Thank you all for your service.
KCCO,
John
PS – If you want to truly make a difference in this mad mad world, be a part of the 10% of heroes who subscribe to Chive Charities. You don't have to be a Green Donor to make a huge impact either. There are lots of entry levels. And for the record, it was our members who made this entire story possible. You guys and gals did this.
PPS – Take a minute to explore the FitOps world.