---
Every year in November a group of the most charitable, fun-loving individuals descend upon Austin for Chive Charities' annual Green Gala. It is a weekend full of tears, laughter, new friendships and endless memories. But at the heart of it all, it means so much more. In a way, the weekend is a microcosm of what makes theCHIVE community so amazing and unique.
You may have heard the saying "10% happier" used around these parts once or twice. People always ask what we mean when we say we're trying to make the world just 10% happier. The truth is we realize no one can change the entire world by him or herself. We just try to make the world incrementally better, spreading stories of survival and perseverance. We hope to inspire this selfless community to help the underdogs, thereby creating a positive ripple effect that spreads throughout society and collectively makes a difference.
It's about hope.
In a world where you cannot control the madness going on around you, you CAN control what you give back.
In that spirit, over a thousand of the most dedicated Ten Percenters from all over the world traveled to Austin for the 4th Annual Green Gala. They were our Green Ribbon Fund donors – the leaders who pave the way for every story and flash charity campaign we share. They were the Chive Nation admins who organize events for chapters which raise millions for orphaned causes. But most importantly, they were the very people who inspire us to make the world better – our Chive Charities recipients.
Explore the Green Ribbon Fund right here.
A HUGE thank you to this year's sponsors, including Crowdrise, Braunability and Compete Energy Bites, who allowed us to hold the 4th Annual Green Gala without using any donor dollars toward the event.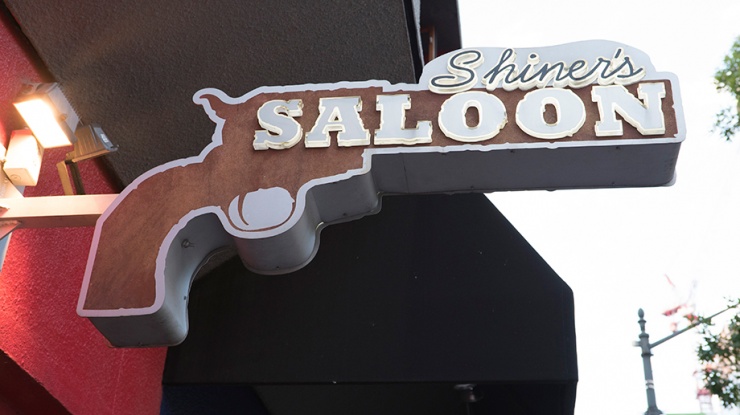 The weekend started off as it always does, at Shiner's Saloon. If you've ever been to Austin, you've probably seen the bar with the KCCO Flag hanging over Congress Ave. Over the years, it's become the official bar for any Chivers visiting town that want to hang out with other Chivers. What better place to host our Friday night pre-party?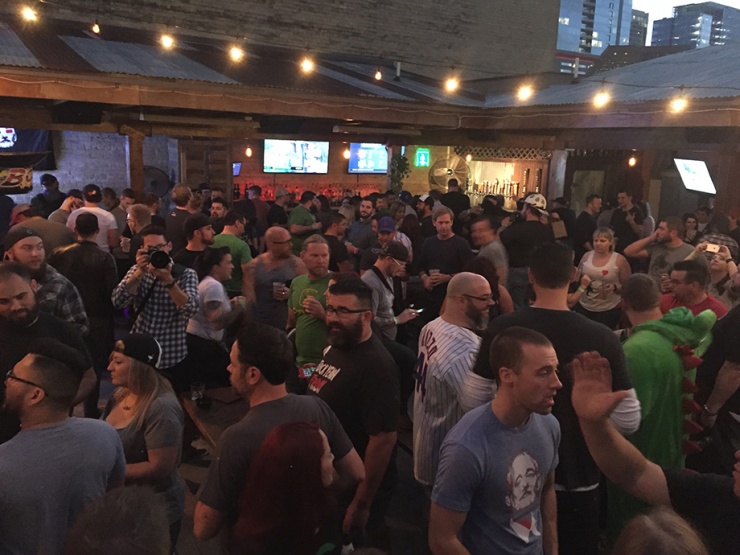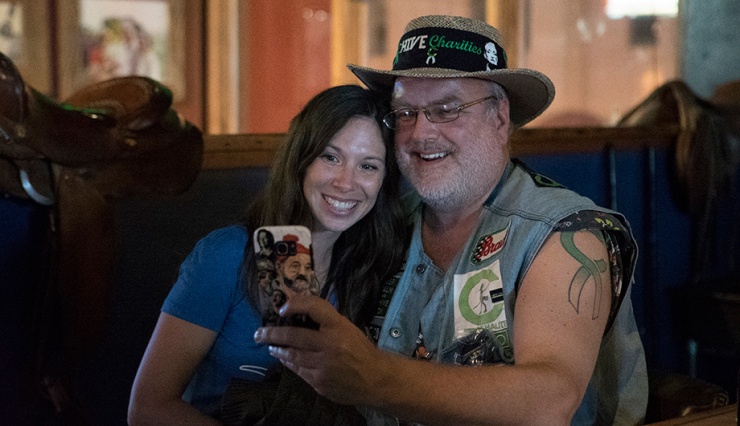 This is Angie, Chive Charities' program Director, with Brad "Big Poppa" Zahn. Brad has made a habit of sending Chive Charities recipients custom Chive teddybears to brighten their day.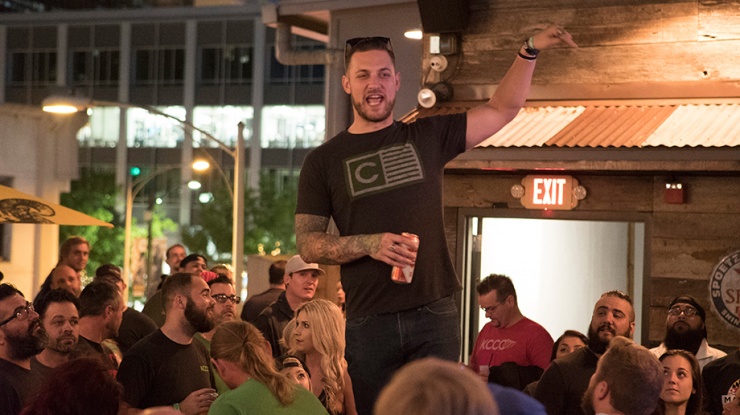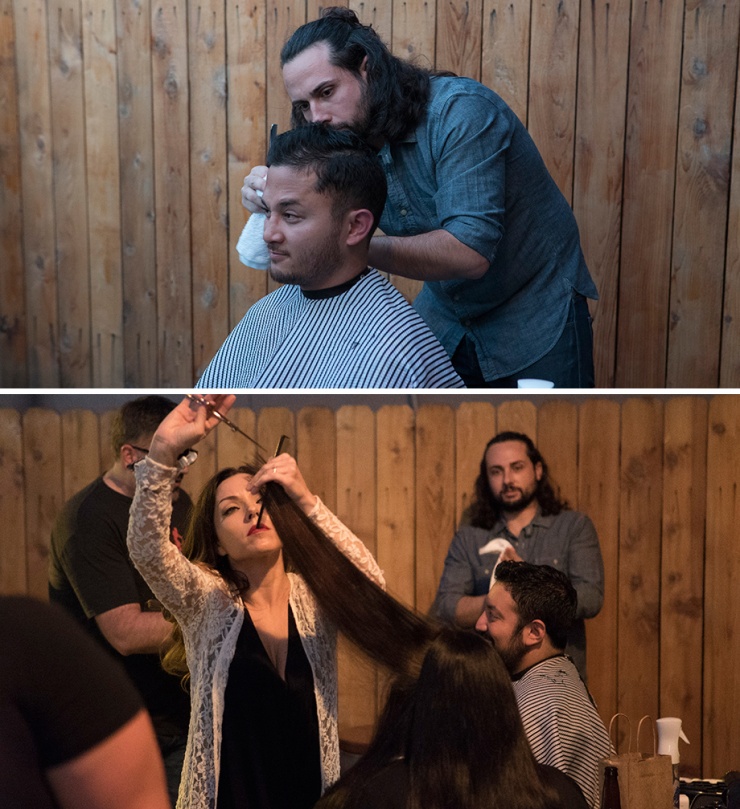 The folks over at Crowdrise brought in hairdressers to provide haircuts and blowouts during the party.
We couldn't be more excited about our partnership with Crowdrise for flash charity campaigns in 2017. Stay tuned because next year is going to be a great one!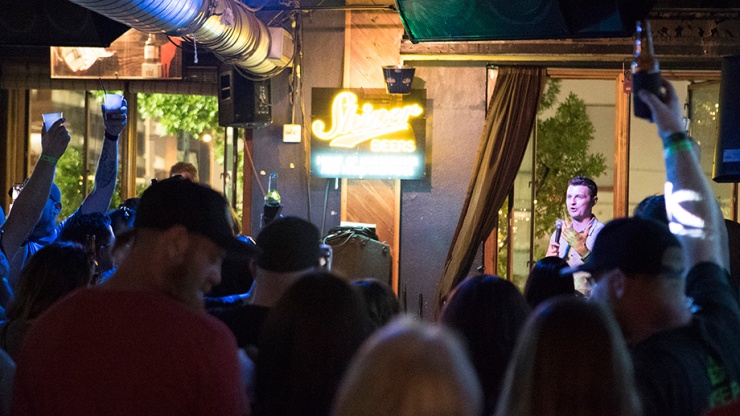 Dave Welch, President of Chive Nation, gave a rousing speech to round out the night.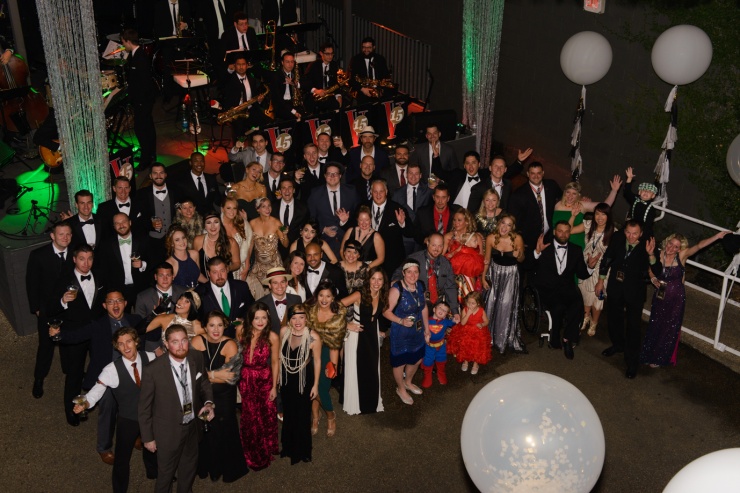 Before we opened the doors to Saturday night's gala, we gathered our recipients, theCHIVE staff and some of our VIP donors for a group photo.
And with that, the 4th Annual Green Gala began…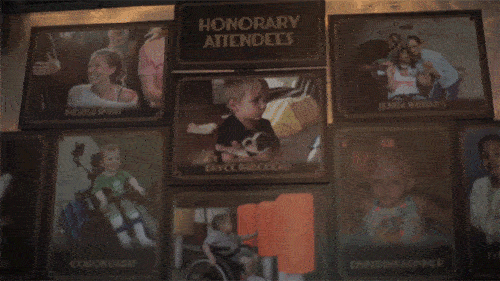 Attendees were greeted by our recipient wall as soon as they walked in. Over 20 recipients from this past year made it to the gala.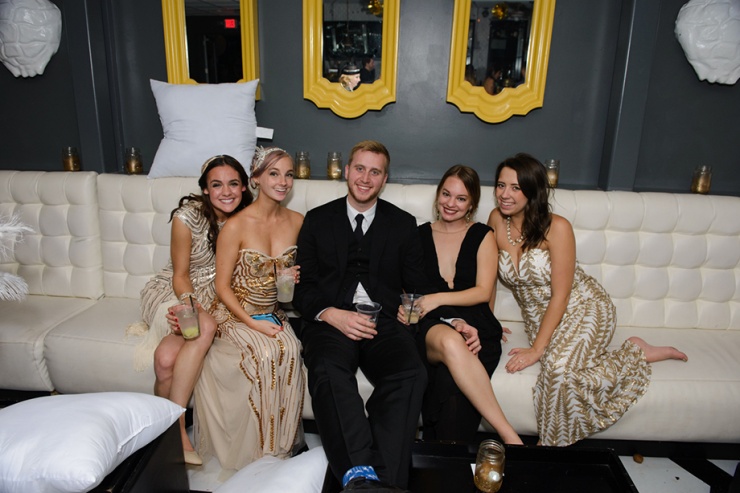 The theme of this year's gala was Great Gatsby. Classy Chivers began filing in dressed in their best 20's fashion.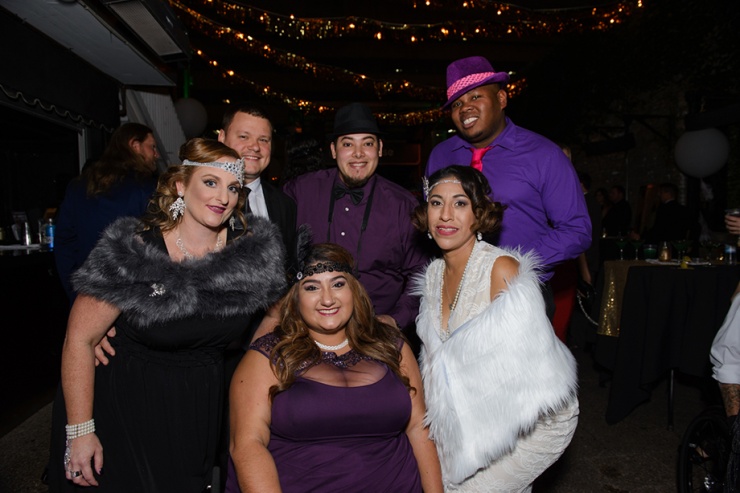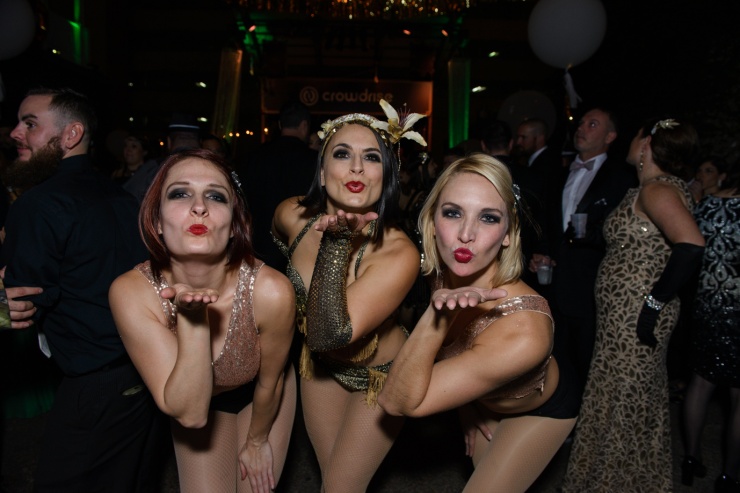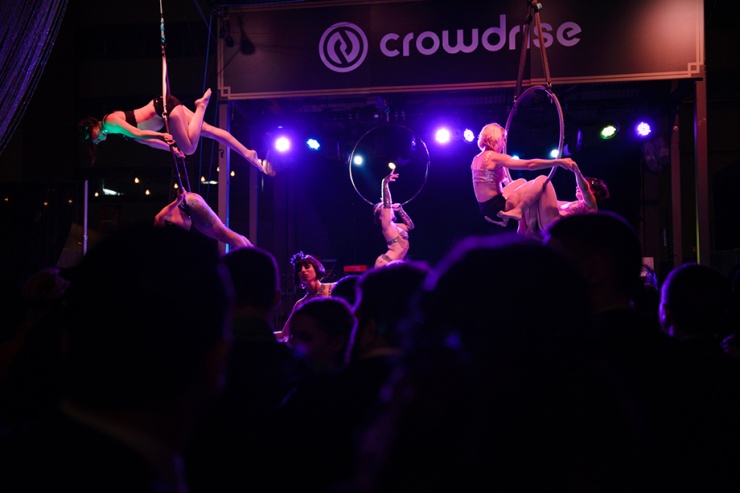 The dancers at S&S Productions kicked off the night with a sizzling aerial performance.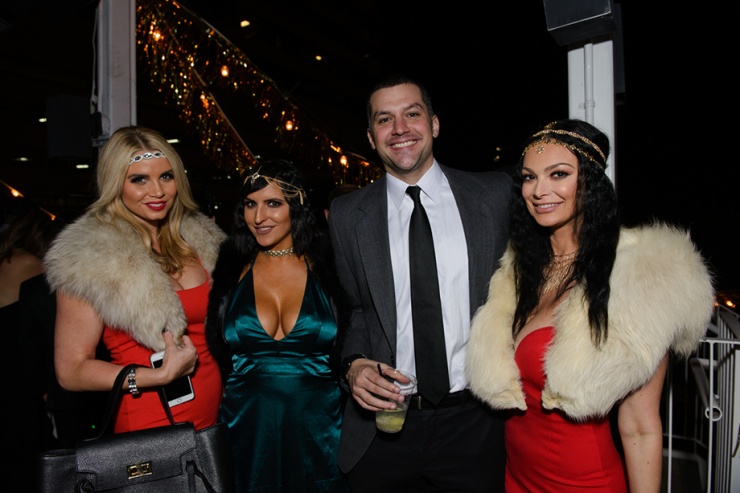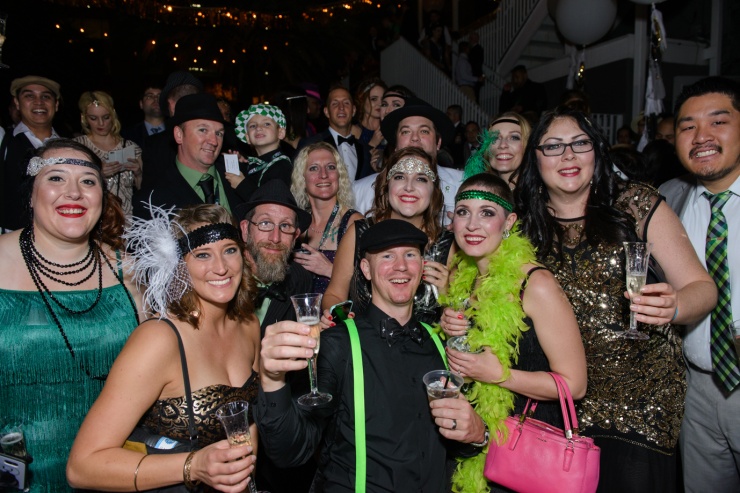 One of the greatest elements of the Green Gala is that it collides a bunch of amazing worlds together in one place. Chivers from around the world meet and become instant friends. Donors get to meet the recipients whose lives they've changed. Our recipients get to connect with other recipients.
A Green Ribbon Fund donor who traveled in from Alaska named Frank explained it best. "I didn't know anyone before attending the event," Frank told me. "However, it was like long lost family before I even got to the ID check at the door. I was home. I met so many amazing people and made so many friends. Meeting the recipients and being able to converse over a beverage while just talking about "stuff", it is a level of personal investment that is provided in few (if any) charities out there."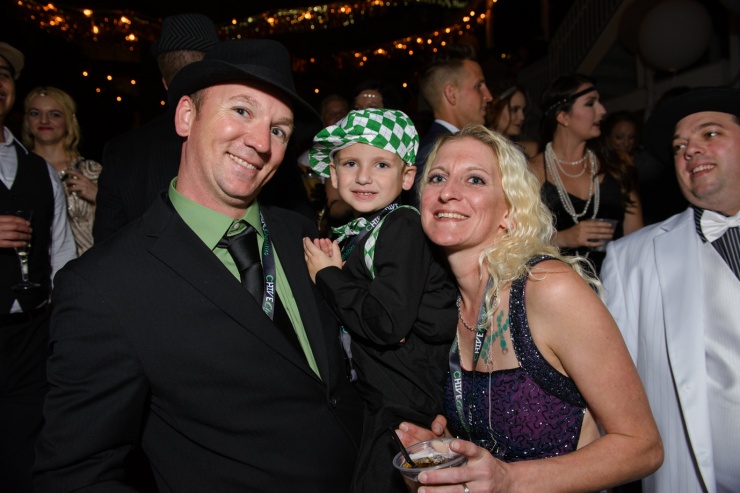 The dapper gentleman in the green and white hat is Bryce. He doesn't let Phelan-McDermid Syndrome stop him from communicating with those around him. Thanks to the Chive Charities' donors, a $12,000 grant helped purchase him a physical therapy playground and PEC communication system.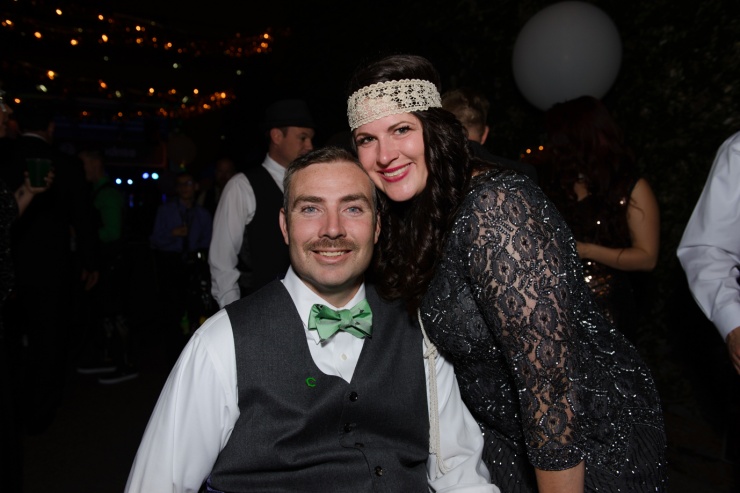 Devon is a firefighter who suffered a tragic car accident while holiday shopping with his son. The accident left him paralyzed from the waist down. Chive Nation came together to purchase him an FES Bike and cover physical therapy that ultimately helped him get back to work at the Garland Fire Department.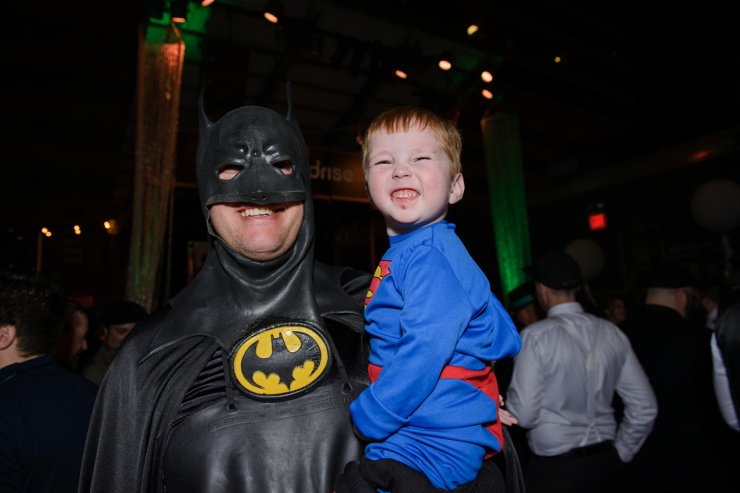 This is Chive Nation's favorite superhero, Colton. Thanks to your help, Colton's family was able to build a wheelchair ramp outside his home as well as provide an ADA accessible van.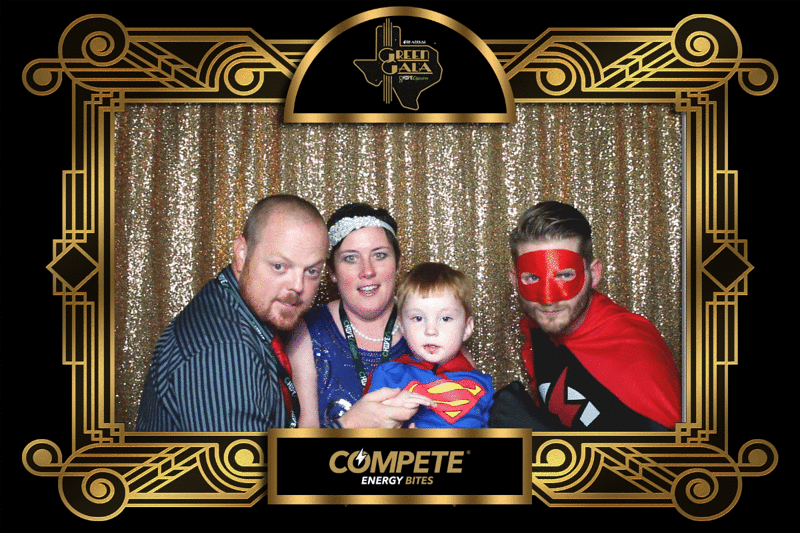 On The Flip Side brought in a GIF booth and a flipbook booth that everyone had a blast with.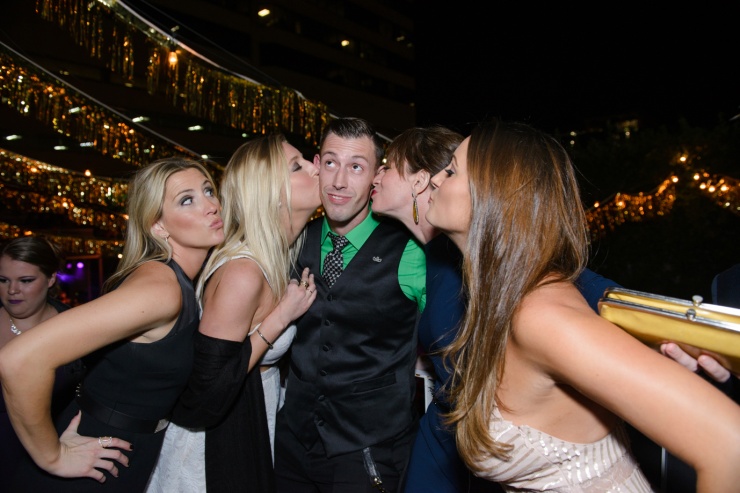 Michael and April make the perfect team. These two veterans suffered physical and emotional scars while serving their country. They often joke that the two of them make one good person. "He has the legs and I've got the arms," April jokes. When we heard they hadn't had a decent night's sleep in years, Chive Charities stepped in to purchase a $9,200 Tempur-pedic bed.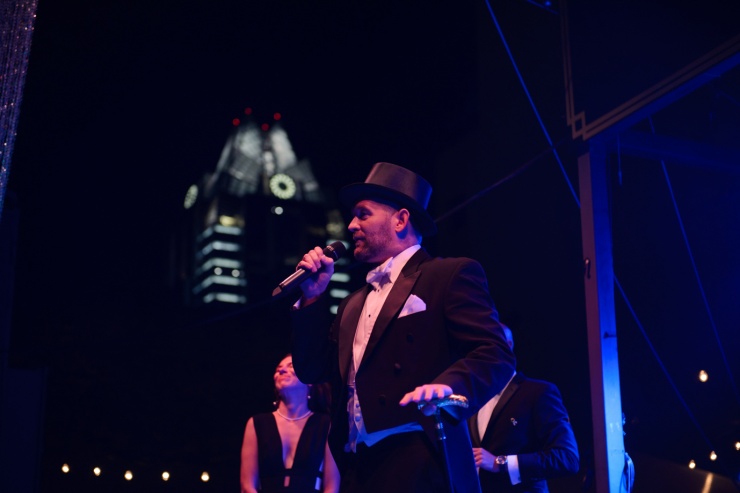 John Resig, cofounder of theCHIVE, took to the stage to give an inspirational speech and introduce the Green Gala video, which left everyone in tears. Stay tuned for the end of the post to watch this year's Green Gala video.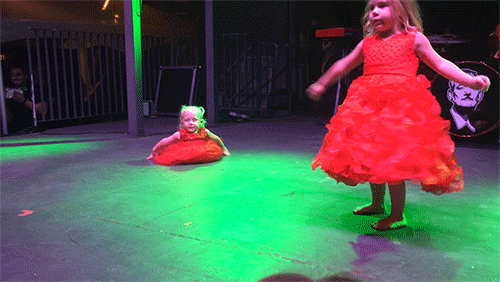 Ellyna is one amazing big sister. Her birthday wish was that her little sister, Emberlyn, would one day get to go to Disney World. Diagnosed with Type 4 Caudal Regression Syndrome, Emberlyn's spine ends at T-12, she has no hipbones, tailbone or pelvic bone. When her legs became a health hazard, doctors told her mother that double-leg amputation was their only option.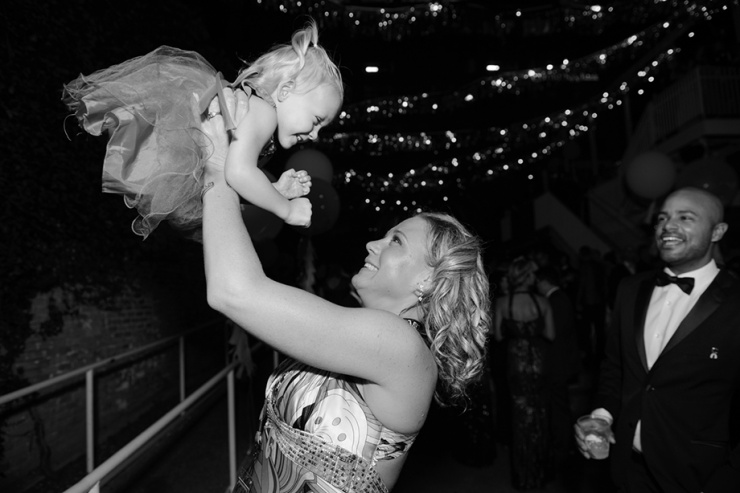 Chive Charities purchased Emberlyn a wheelchair accessible van and Chive Nation was able to raise over $39,000 to grant Ellyna's wish and send the family to Disney World.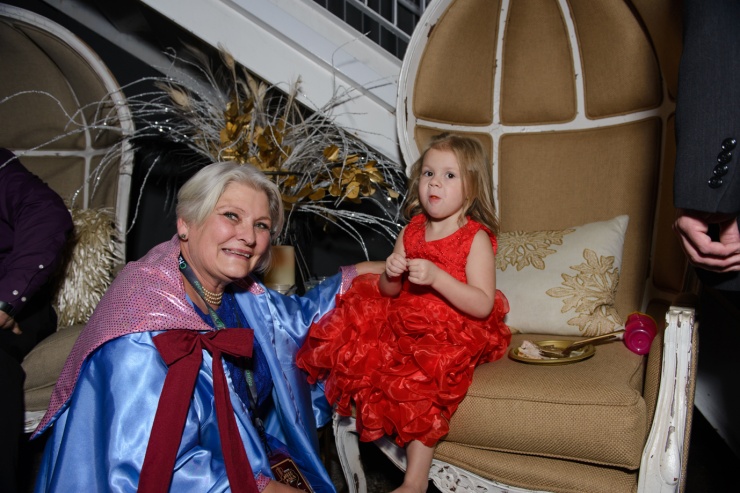 Speaking of granting wishes, Ms. Jo from Special Kids Care came dressed as the Fairy Godmother herself. Ms. Jo's own wish came true when the Chivers raised over $135,000 toward a new playground for her special needs daycare in Tulsa, OK.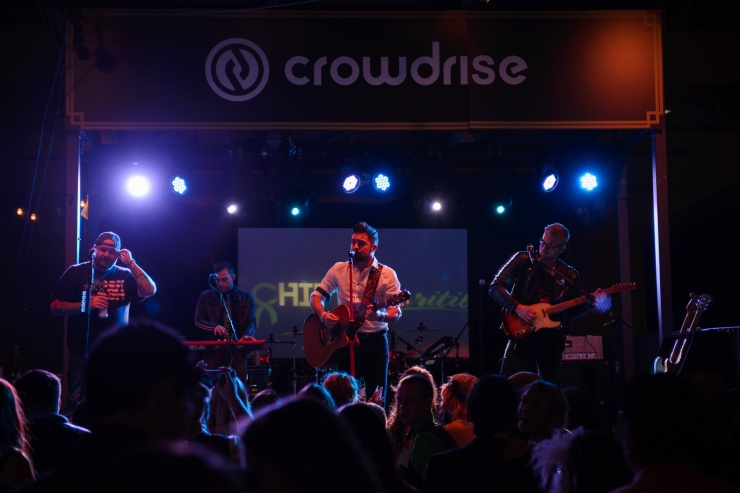 The Tailgaters, theCHIVE's official house band, took to the stage and rocked the audience.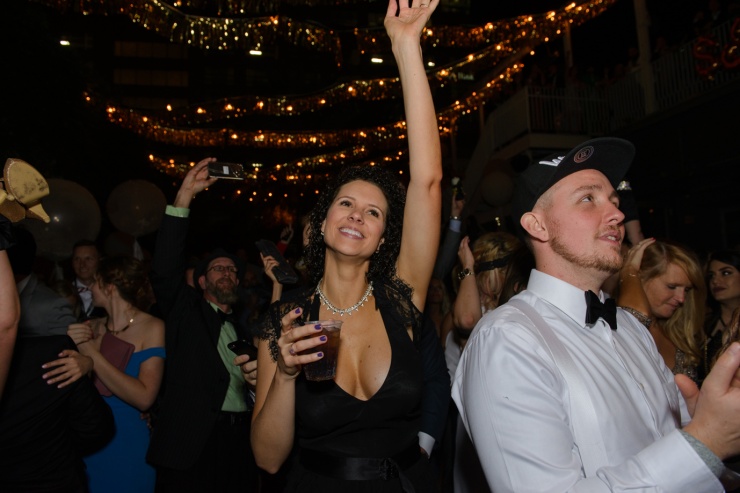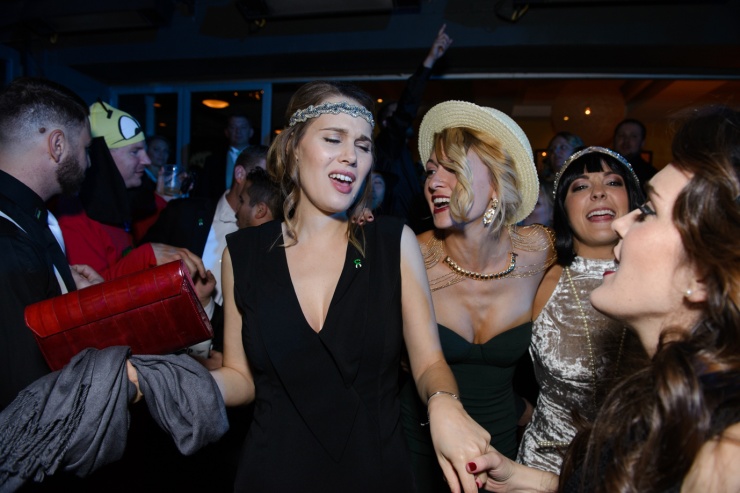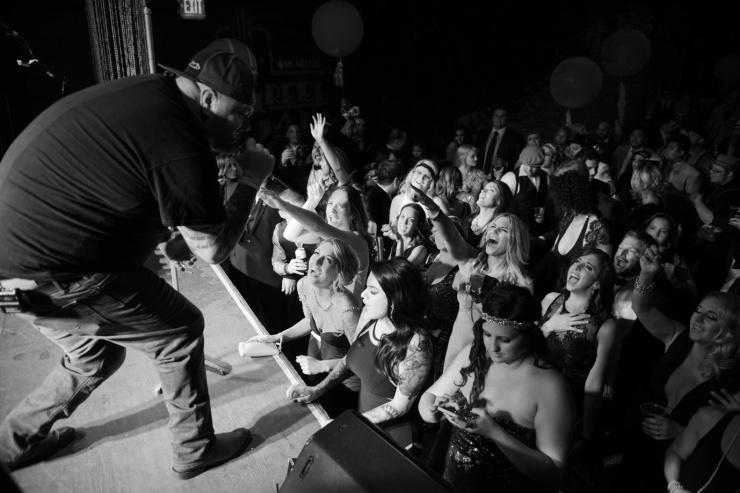 Joe Bachman, founder of The Tailgaters, gave an emotional farewell as he let the audience know this was his last performance. You'll be missed Joe. No one has a bigger heart than you!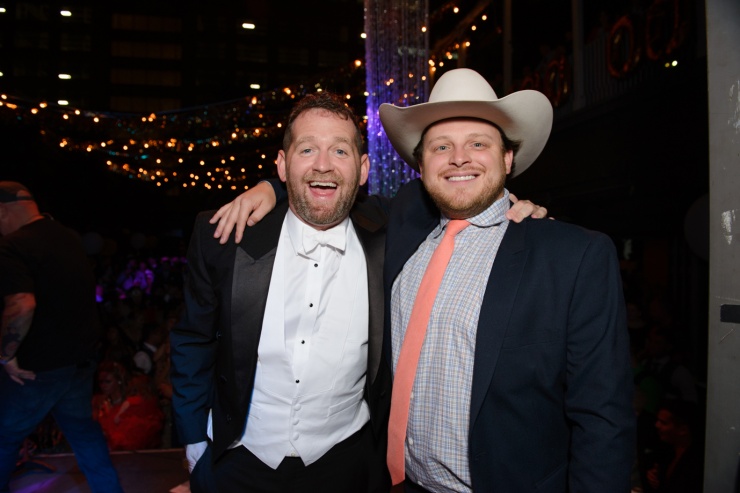 Josh Abbott, from the Josh Abbot Band, was in attendance at the gala.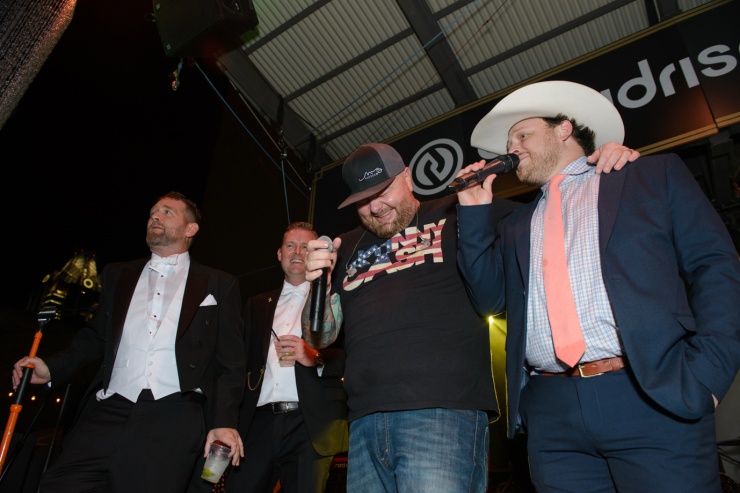 Josh even got on stage for a couple songs.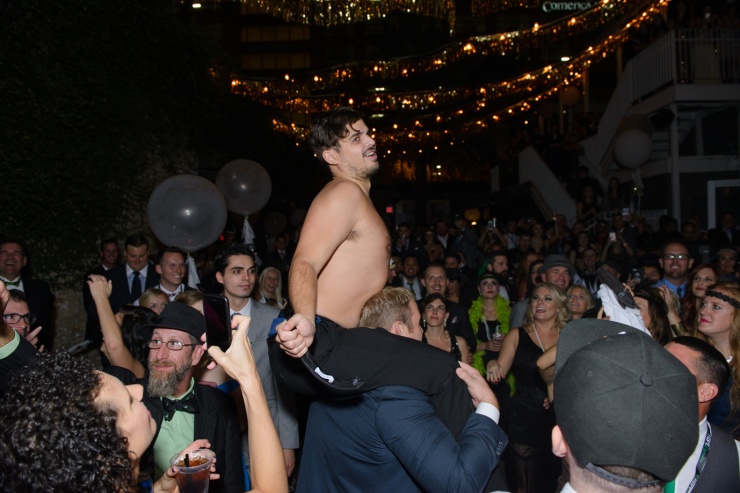 Mac was clearly excited about Josh Abbott.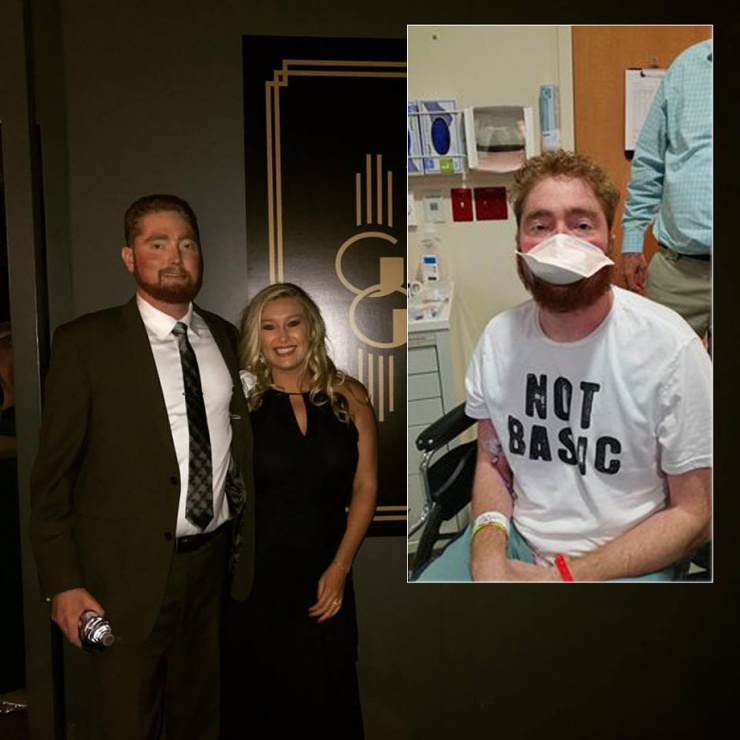 Perhaps no one personifies the underdog and the spirit of the Green Gala more than David Cosner. David was diagnosed with Wegener's, a disease that causes blood vessel inflammation and disrupts blood flow to vital organs. In David's case, the disease seems particularly interested in destroying his lungs.
David is one of the most positive and inspirational people I've ever met. Two days before the Gala I reached out to him telling him I was excited to see him. "Sorry man, I've been in the hospital for weeks. I can't believe I won't be able to make it this year!"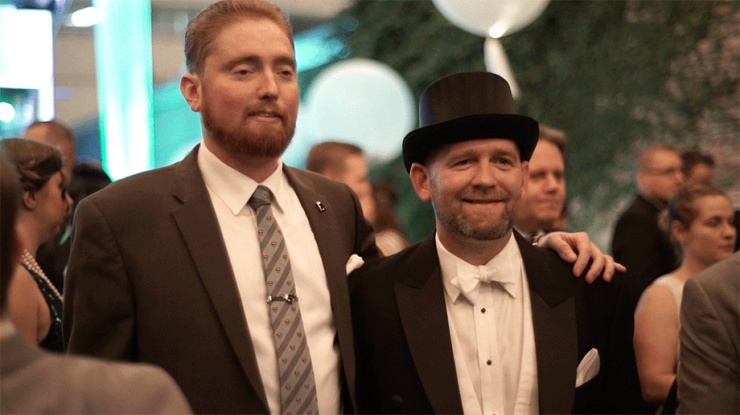 Halfway through the night, I turned around and there was David, standing with a big smile on his face. "What, you didn't think I would let my 288th surgery keep me from the Green Gala did you?"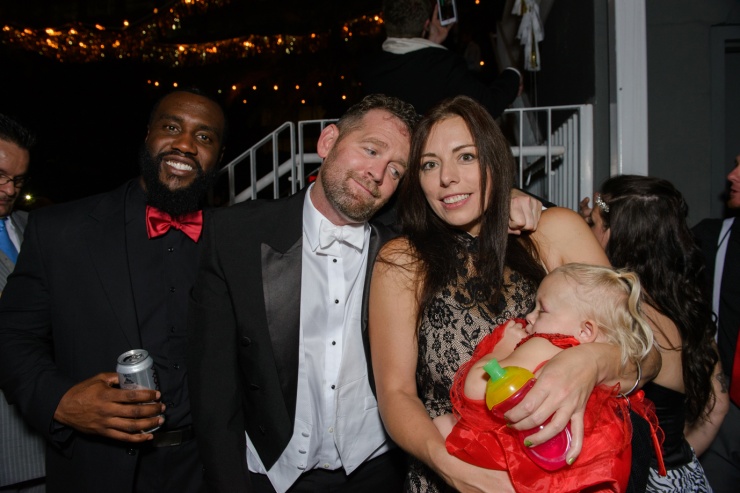 As the incredible night wound down, some people just didn't have the stamina to make it to the end. Emberlyn had a busy night of dancing and meeting hundreds of grateful people.
She can rest easy knowing she has a community of Ten Percenters behind her that will always have her back.
Enjoy the video we unveiled at this year's Green Gala below.
Discover the Chive Charities Green Ribbon Fund and join us for next year's Green Gala RIGHT HERE!
A HUGE thank you to our sponors: Braunability, Crowdrise, Compete Energy Bites, Onnit, Waldo Photos, Treaty Oak, S&S Productions, Shiner's Saloon, On The Flip Side, The Vintage 15, Zella, Tequila 512, and PMS Desserts.
If you want to view all the photos from the 4th Annual Green Gala, Waldo is ready to deliver them straight to YOUR phone!
Waldo finds all of your memories, digging through entire event albums to deliver just your photos!
Text the code "green16" to 735-343, upload a selfie, and Waldo will do the hard work for you.