And it was bad, really bad. She was so sick that her stomach swelled and distended, and Bre was rushed to the emergency room. That's when they found a 17cm mass and delivered the devastating news: it was cancer.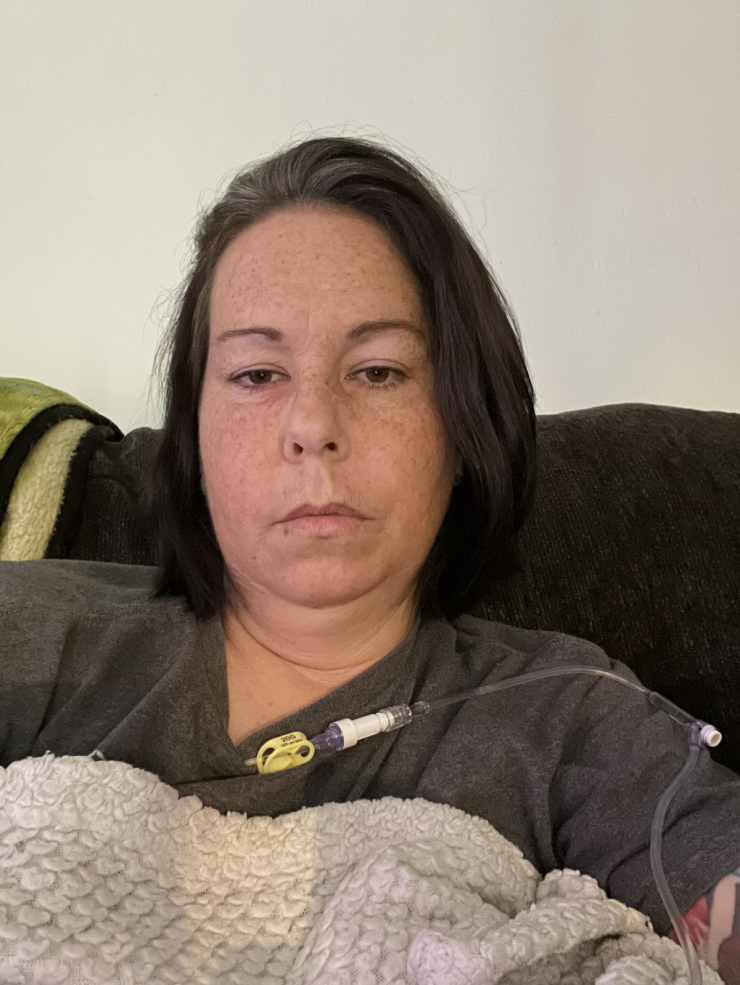 "Looking back, that seemed to be the trigger for everything that came later," Bre told us. "I had a total hysterectomy, and while my cancer went into remission, my health still began to decline greatly."
Growing up with a dad as a ranch hand, Bre had grown up around horses – she had a pony before she was born.
"I have always worked in the equine world," she said. "Horses are my passion, and it involves a lot of physical labor. I used to be as fit as an athlete. Before my illnesses struck, my friends would describe me as energetic and always smiling and cracking a joke."
One thing led to another, and Bre's life was completely flipped upside down. The cancer was gone. But something else was here instead.
Bre began fainting a lot. Then she started having seizures. Next was an inability to stand and poor balance. The once-athletic equestrian started relying on a walker to be able to get around. Eventually, she could no longer stand at all, becoming housebound and bedridden.
She was passed from doctor to doctor with no real answers. At one point, she had been seen by nearly 30 specialists, but none could accurately diagnose her severe symptoms.
Mercifully, she finally got connected with Dr. Trevino, and he was able to give her the one thing no one else could: answers.
Bre had a genetic condition called familial dysautonomia, along with hypermobile Ehlers-Danlos (hEDS), postural orthostatic tachycardia syndrome (POTS), and mast cell activation syndrome (MCAS).
"They are rare illnesses, but when one is found, they often all come in a trifecta like this," Bre explained.
With dysautonomia, her body just doesn't communicate very well internally. All the things it's supposed to do on its own aren't functioning properly, which affects her heart, temperature control, digestion…you get the idea.
It slowed her digestive tract almost to the point of paralysis, and Bre's stomach, colon, and intestines are no longer working. She had to have a feeding tube placed and will soon need a colostomy bag, the latter of which will remain for the rest of her life. She even has a permanent port used to give her up to 1000mL of fluid each day.
Her dysautonomia also caused her heart to intermittently stop, and she now has a pacemaker, too. "It was the beginning of another downward spiral which involved countless ER visits and four more hospital admissions," Bre said.
Even when we met her over a Zoom call, it was from the bed in her hospital room. (Still with a smile.)
She's been having increased seizure activity that's stumping doctors. She had nine seizures in a single week, and when one of them eclipsed the 12-minute mark, she was back in the hospital again.
It's enough to bring anyone to their breaking point, but Bre had a huge smile on her face and a sunny disposition, telling us that she was grateful for a strong support system through her mom, three children, and fiance. "They're my rocks," she said.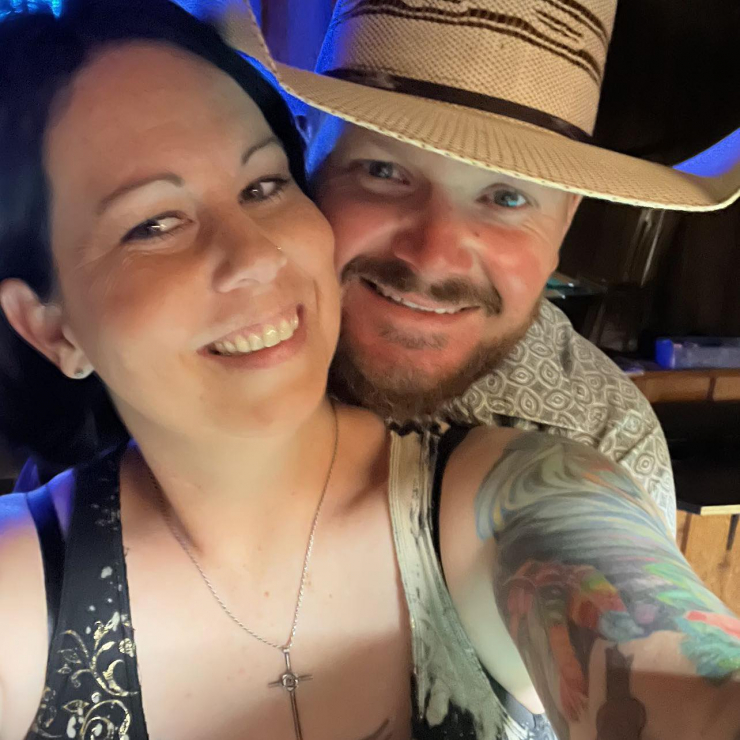 Her support system also pointed her to a service dog organization called Working Dog Academy near her hometown in Florida, hoping that a highly-trained dog might be able to help as she battles frequent fainting, dizziness, and increased seizure activity.
The trainer, Nobel, met with Bre and told her that he had a dog in mind to fit her needs.
"That's when I was paired with an 11-month-old german shepherd," Bre told us. "His name? Hero."
(That's not Hero, but cmon, how can you resist a puppy photo?!)
Hero, who's already 70 pounds, will change her life. Hero will alert her to seizures or blood pressure changes and help with her mobility and will give her much-needed peace of mind when she's home alone and faints or has a seizure.
"A service dog of this magnitude is absolutely life-changing for me," she told us. "He will grant me a much better quality of life, as well as safety. His name is perfect because he is my Hero."
Though it was medically prescribed for her to have a service dog, the cost is way too high since Bre has been unable to work during her medical crises. So one day, Bre was talking to a friend of hers who helps train service animals at Red, White & Blue K9, and he recommended that she reach out to Chive Charities to see if we might be able to cover the cost.
(Again, not Hero…but I can't stop.)
Because of the contributions of heroes like you, we were able to fully fund Hero's placement and cover custom service dog gear for a total impact of $13,979.55.
"I'm looking forward to everything about having a service dog," she told us. "Thank you to everyone who made Hero possible for me!"
The reality is that Bre's future is still unclear. Doctors can't determine what's causing her seizure activity and once again, she's left looking for answers. The last few years have been, in a word, unrelenting. She deserves a break, and your donations are directly funding that possibility.
When she needed a hero, she got two: a 70-pound German shepherd and a community of supporters who were there to support her. Whatever comes next, she'll be ready. Become part of this community of life-changers, and DONATE HERE.